Trial begins in High Court business interruption test case | Insurance Business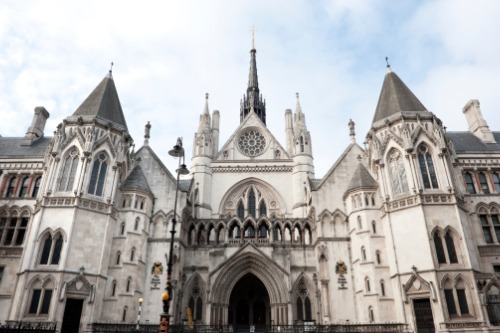 Today marks the beginning of the trial in the Financial Conduct Authority's (FCA) business interruption test case against Arch Insurance (UK) Limited, Argenta Syndicate Management Limited, Ecclesiastical Insurance Office Plc, Hiscox Insurance Company Limited, MS Amlin Underwriting Limited, QBE UK Limited, Royal & Sun Alliance Insurance Plc, and Zurich Insurance Plc.
Commencing at 10:30am, the trial will take place over a span of eight days from July 20-23 and July 27-30. The remote hearings of the High Court of Justice's business and property courts of England and Wales are before Lord Justice Flaux and Mr Justice Butcher.
An agreed list of issues and common ground has been published by the FCA ahead of the trial. Available on the regulator's website, the document supersedes the questions for determination and provides a summary of what is and is not in dispute in the case.
A revised "assumed facts" document has also been released. It contains factual scenarios which will be used by some parties to illustrate their views as to how coverage is triggered.
'Ready for battle'
Meanwhile the Hiscox Action Group (HAG) described itself as ready for court battle, as it joins the trial after being permitted to intervene. Also intervening in the test case is the Hospitality Insurance Group Action.
"The policyholders are the victims here," said the HAG steering committee's Mark Killick, "and it was clearly unacceptable for this case to come to court and for us not to be represented. Our lawyers have put together a powerful submission and we are looking forward to the judges hearing our case."
The HAG's role in the proceedings, however, isn't stopping Killick's camp from seeking to start an expedited arbitration claim against Hiscox. They currently have more than 700 members, of which 369 have signed up to the arbitration claim being handled by law firm Mishcon de Reya.
Commenting on the intervention, Mishcon de Reya senior partner Richard Leedham stated: "The FCA is already making a strong argument against Hiscox, but we can shed additional light on the matter and explain exactly why these policies should pay out and show the damage this refusal is doing to hundreds, if not thousands, of British businesses."
Those who wish to view the trial live can do so at fl-2020-000018.sparq.me.uk.