UK election result - insurance industry reacts | Insurance Business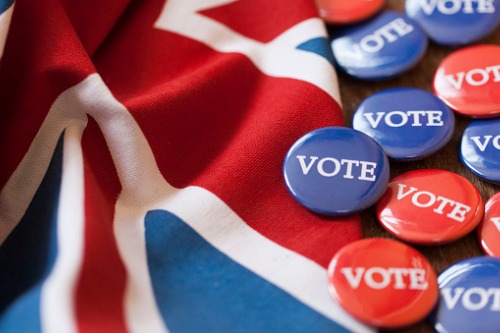 As reported by Insurance Business this morning, the results are in and they are conclusive. With the Conservatives winning a commanding majority in the House of Commons, a result which Prime Minister Boris Johnson said gives him a mandate to "get Brexit done", the question of what Brexit means for the insurance sector is closer than ever before to being answered.
So what does the sector have to say about this historic Tory election win?
Graeme Trudgill, executive director of BIBA gave his thoughts on the result and said that, though BIBA is a politically neutral organisation, it has nevertheless followed the outcome with interest to establish the impact on its members.
"Our work representing insurance brokers and raising member issues means that we work closely with senior politicians and civil servants across all parties, he said.
Speaking on what this result means for BIBA, Trudgill said: "We have enjoyed constructive and productive relationships with the Conservative government over the last few years and we look forward to continuing our representation work with the relevant ministers and MPs."
Vice President of UK FOIL and Partner at Clyde & Co, Jennette Newman, highlighted that: "The key thing this result delivers for the insurance industry is a greater degree of certainty than we've known for three years. It puts us on track to depart from the EU at the end of January followed by an 11-month transition period."
"However," Newman said, "we need to be clear that the spectre of a 'no-deal' at the end of the implementation period next year is still hovering over the Conservative's celebrations. The French insurance supervisor has already begun to question British insurers' ability to pay claims in Europe post Brexit, which is a taste of potential regulatory machinations still to come."
"On the domestic front," she said, "the environment in which businesses like ours operate will remain fairly stable. In terms of taxation and governance, it's steady as she goes."
Life after Brexit
Reacting to the results, Steven Cameron, pensions director at Aegon said: "With the Conservatives' decisive election victory, we hope Boris Johnson will now not just 'get Brexit done' but look beyond Brexit, focussing on those domestic priorities which have been left languishing.
"We urge the new majority Government to 'unleash the potential' for the UK to become world leaders in pensions and social care," he said. "Over the coming five years, and starting right now, the Government and industry need to work together to make sure people across the UK, irrespective of age, gender, wealth or employment status, are fully engaged with their retirement saving, making adequate provision for the financial futures they aspire to."
Matthew Maxwell Scott, executive director, Association of Consumer Support Organisations (ACSO), also commented on the need for the government to address financial vulnerability, mis-selling and the fair claims systems.
"Having captured a vast swathe of new seats in the Midlands, North and North East, the government must take the concerns of people in these areas more seriously if they want these to be lasting gains," he said. "We'll be working hard to impress upon MPs of all parties that you ignore the consumer at your peril."
The UK's trade body for the personal investment services and financial advice profession, PIMFA, also urged the new government to show it has designs beyond Brexit.
Commenting on the election result chief executive of PIMFA Liz Field, said: "We are committed to building a culture of saving and investment across the UK and this starts with ensuring that policymakers are able to create an environment where ordinary retail savers can thrive. We look forward to working with the new government in moving towards this goal."