UK's first ever insurance degree launches | Insurance Business UK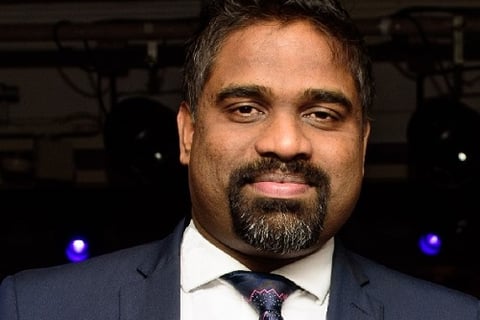 From graduate courses to trainee programmes, the insurance industry has put forward a wealth of educational packages in its effort to lure the cream of the new talent crop into the industry. However, never before has it been able to offer an official BA Hons degree programme.
That is the claim of George Crescens, head of training at insurance broker
Be Wiser
, which is behind a brand new, fully authorised insurance degree programme that will kick off this September. He spoke to
Insurance Business UK
about what the degree will involve and what it offers to the industry as a whole.
"Over the last three-four years we have been running successful college leaver programmes and we've had about 60-70 people in that programme in total," he said. "However, all of the programmes were aimed towards the
CII
qualification.
"The insurance industry is around 400-500 years old and it is surprising that there isn't a degree programme for insurance. So we wanted to break that status quo. Currently we recruit graduates and train them and bring them to insurance – but why not create our own graduates in the technical area of insurance? We believe it will lead to a better calibre of graduates in the end."
With that in mind, Be Wiser set about writing the curriculum for the course and then formed an affiliation with Chichester University.
"We wrote the entire material but of course we are not a college or university – so we had to tie up with a university to get the course accredited," continued Crescens. "It's been through a very vigorous approval process and we'll start the first course on September 05 – the first ever BA Hons degree programme in insurance."
Though the programme will only be offered at Chichester this year, Crescens says that in future years other universities could adopt the course. He states that the long term plan is to "open this to the rest of the industry", adding that "come next September we will tell the entire insurance world that they can come to us and we will make an open university."
So what sort of people is Crescens hoping that the course will attract?
"It's open to people who haven't been to university – we prefer people who have left college this year or within the last 12 months," he said. "But it is open to others too – those who haven't worked in insurance but are interested in it can sign up for it. We have enrolled 18 so far and that is before the A-level results are released. The major recruitment drive will happen after the results day and we aim to add another 22 people."
The course will cover the basics of insurance, as well as modules on broking, underwriting and claims as well as an overview of insurance markets and products, general risk management, compliance and regulation, personal development planning, innovation and more. Students will learn to critically analyse products and practises and they have to do a thesis as part of the course.
"Anyone who completes the course will have a depth of knowledge and three years' worth of experience," continued Crescens. "They have one day release in the college and the remaining 30hrs of the week they are going to be working in front line jobs. In the second year they will go into more specialist areas and in the third year we will have discussions with all of them to see if they have found any particular area they like – for example, underwriting - and if that is the case we will place them into that particular area."
According to Crescens this is a course that has massive advantages – financially as well as from an education standpoint.
"This is a low-cost degree," he said. "The tuition fee is just £3,000 a year – so £9,000 over three years. After successfully completing the course and earning a placement at Be Wiser we will pay off that student loan. Starting salary is £18,000 year one, then £19,500 in year two and £21,000 in year three. After completion it goes to £28,000. Of course, there is no obligation – if they decide to move on when the course is complete, they are welcome to do that.
"It's a no brainer – you get a degree, a salary and no debt. You're going to start your career debt-free and your life is much easier."
Related stories:
How to get young people into the insurance business

Want to attract a younger broker team? Here's how