"We are pursuing one of the most ambitious M&A strategies ever in insurance broking" | Insurance Business UK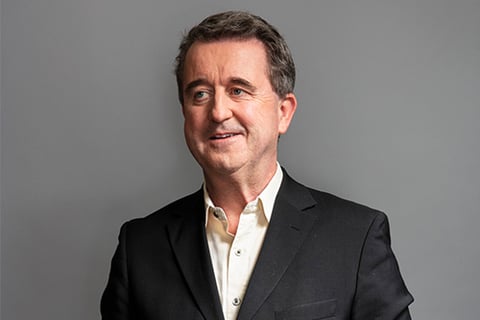 What does it mean to be a specialty broker, and what are the strengths of having a defined value proposition? According to Stephen Cross (pictured), founding partner and head of strategy and innovation at the boutique specialist (re)insurance broker, McGill and Partners, the strategy of this business from the beginning has been to concentrate on where it can truly add value – its placement skills for complex and specialist risks that require deep subject matter expertise.
"While other firms have a breadth of incredible services and have decided to go wide in their offering, we have taken the decision to go narrow and deep, focusing on our clients and their most complex risks, in addition to their traditional specialty risks," he said. "We have established seven specialties with hand-picked colleagues who are market leaders in their fields, and while we may grow to have 10 or 12 specialties, we will not have many more than that."
Cross noted that this, along with McGill and Partners' lean corporate structure, creates an environment where the team can focus 100% of their time on understanding client needs and delivering results. It can be tough for sophisticated clients to have an appreciation of some the complexities of the specialty insurance value chain and working with an independent broker with deep relationships is key to them successfully navigating their way through this in a successful and unconflicted manner.
"Our proposition," he noted, "underpinned by cloud-based technology, simply means that we create efficiencies, eliminate duplication and are 100% focused on transparency and alignment with our clients and markets."
Outlining how the need for specialty placement has been further highlighted by the COVID-19 pandemic, Cross noted that the crisis is expected to be the largest non-life catastrophe loss the insurance market has ever experienced. Pre-COVID, he said, the market was already in a state of hardening and the long-term economic impact will be a test of the capabilities of brokers.
"Truly understanding the business of the client, not just their risks is also essential as a wholistic picture is key," he said. "There are broader economic issues at play which will, in turn, affect insurance requirements. Now more than ever, clients need a specialist broker that fundamentally understands their business, has deep expertise and excellent market relationships that will navigate the value chain to secure cover at the best value."
Looking ahead, he said, McGill and Partners expects to see an increase in demand for pandemic coverage and preparation for similar, existential risks. The insurance industry, meanwhile, will need to work with governments and businesses to develop new ways to deal with this type of crisis. The business is constantly looking for innovative ways to cover complex risks and ensure it is pioneering new ways of thinking. He highlighted McGill and Partners' support of the creation of Syndicate 1796, developed by Parsyl, to insure the transportation of a COVID-19 vaccine.
"It is a critical initiative," he stated, "combining innovative insurance and technology-driven solutions to help improve supply chains and ultimately save lives. It represents our bold and change-making spirit."
McGill and Partners is founded on a "contract of trust", Cross said, and this has been critical to its success. With no fixed working hours and unlimited holidays, there is an innate flexibility and diversity to the business. Rather than having set-out values and mission statements, the team instead have chosen to create commitments which they make to each other and the business, and their overarching goal is to be bold, to be changemakers and to be one team without silos.
Read more: "Progressive" brokerage reports significant growth over last six months
"It's important to note that we are pursuing one of the most ambitious M&A strategies ever undertaken in the insurance broking world, it just happens to be focused on the acquisition of talent, not of companies," he said. "Often, when you acquire a business, the legacy systems will come with it.
"Focusing instead on acquisition of talent means that everyone who comes through our door adapts very quickly to the McGill and Partners culture. We want to bring in people with diverse backgrounds and expertise, but not outdated, legacy views; people who will be open-minded about our tech-driven approach and about using technology to better the way we work."
As a new business, McGill and Partners has had the opportunity to assess all the existing legacy processes and ways of working in the industry with a fresh lens, he said, and has the desire to be different in design in everything it does. Technology plays a key part in this. New systems, software and hardware allow for a better user experience for its brokers and clients but also encourage clean and efficient data capture across the board.
"The market in the undigitized form that it exists is inefficient and outdated," he said. "Companies need to be bold and embrace change across the whole business for digitisation to truly take shape. We applaud Lloyd's Blueprint and its digital initiatives. It's our view that we mustn't just digitise outdated processes but re-think the processes entirely with a purely digital lens."
The COVID-19 crisis required many businesses to pivot quickly and seamlessly to working from home and has emphasised the need to fully embrace digital trading. This has been McGill and Partners' strategy from day one, he said, outlining how McGill and Partners recently completed a highly complex deal on Whitespace. It is the biggest and most challenging placement executed on the platform to date, covering 40 market reform contracts for an Australian client.
"As we look to the future, we think there will be a need for face-to-face interactions and meetings; they are a crucial part of what we do," Cross said. "However, the businesses that thrive will be those that have robust and secure cloud-based operating systems, the ability to transact 100% digitally and flexible working policies to ensure their colleagues can operate from anywhere in the world. For us, it is about getting the best result for our clients and, in our view, technology will help us do that."