Wefox acquires fully digital insurer One | Insurance Business UK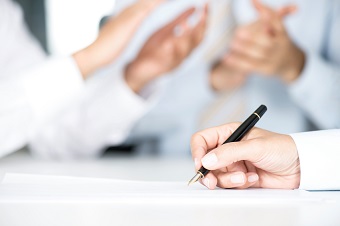 Insurtech platform Wefox has announced the acquisition of One, a newly launched fully digital insurance provider.
Terms of the deal have not yet been revealed to the public, but the two firms had several common investors prior to the transaction, with Wefox one of the investors of One, as well as Wefox Group CEO and founder Julian Teicke serving as advisor to One before its launch.
One founder Stephan Ommerborn, who was formerly with
Zurich
Insurance, will remain as CEO of the company.
With the merger of the firms, the digital-only insurance provider One can become the flagship business of the Wefox platform, with deeper integration leading to a better experience for customers. This will help in the fulfilment of Wefox's long-term goal, which is to usher in a fully digital age for the insurance industry.
One's front- and back-office processes are both fully digital, which, according to the insurer, and can allow customers to select and buy an insurance policy in just three minutes.
"With mobile claims reporting, claims can be settled, and in 60% of claims the money will be transferred into a customer's account in under a minute," a representative of One was quoted as saying by Techcrunch.
Meanwhile, Teicke provided assurance that despite the merger, One will not have preferential treatment on the Wefox platform. He said that it will remain independent and will not be pushed ahead other insurance products, both by Wefox and the hundreds of independent brokers that use its platform.
All insurance products on the platform, including One, are subject to a customer satisfaction score, which is computed using its performance data, including how quickly claims are settled.
Related stories:
Start-up insurer Gryphon scoops £180 million
Neos CEO: The peaks and challenges of running your own insurance start-up
Brokers must define change rather than be defined by it