Neos CEO: The peaks and challenges of running your own insurance start-up | Insurance Business UK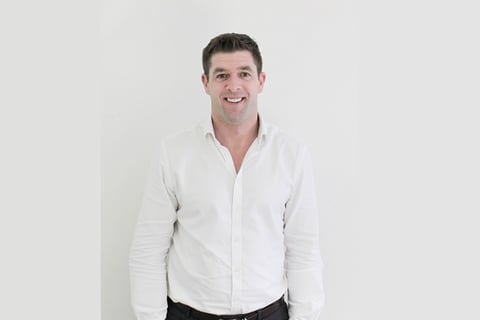 Before starting insurtech firm Neos – which has secured investment from the likes of the former CEO of
Ageas
, the ex-MD of
RSA
, and even Match of the Day host and football legend Gary Lineker – Matt Poll spent over 15 years working in the industry.
He began his insurance career at
AXA
, taking on a number of roles within the insurer from business development to commercial management, then, after a stint running an international sports hospitality company, Poll returned to insurance, working for RSA and More Th>n.
In 2016, he began setting up Neos, a connected home insurance service, for which he is the CEO and co-founder. Insurance Business spoke to him about the peaks and challenges of running the business, and why he thinks technology can be a force for good in the sector.
What was the driving factor for starting Neos?
Firstly, I'd become quite frustrated with how insurance generally was viewed by customers – and I think the industry had created that problem with it all being about price, customers that had been with a company for a long time being charged extra even if they didn't claim, being priced on inertia, and just the low levels of trust that existed. I became quite frustrated about how un-customer focused it was, and the fact that customers felt that unless they had a claim, they felt that they had no value from their insurance whatsoever.
I wanted to change that, and we did go quite a long way to try and change that at More Th>n, but it's always harder when you're in a big corporate and there's a lot of legacy there. So that was the main driving force – to actually try and get insurance back into a positive mindset with customers.
How do you see technology as an enabler to that?
Having had early experience with motor telematics, I saw the opportunity to engage with customers and provide value above and beyond just that point of claim, and actually start to focus on prevention – because that's the key thing. I strongly believe, and I think most customers will attest to this, that customers don't want to have a claim; it means something bad has happened, it disrupts their lives and they have to try and sort that out. The insurance company is certainly there to help, but it can be quite challenging and take a long time. And for insurers, though they're happy to pay out claims, the more people that don't claim, the better their profit margin.
What have been the challenges in setting up Neos?
It's been really challenging, actually, in a positive way. I think maybe there was a bit of naivety on my part, being a corporate guy, that moving into the world of start-ups and setting something up from scratch – I didn't realise how challenging it would be. I've loved every minute of it, but everything from making sure the technology is right, to getting the funding, to working with large insurers on a partnership basis – because let's be clear, there's not many start-ups that are actually going to start a new insurance company from scratch.
We're very lucky, we focused on distribution early doors and secured our investment and partnership with Zoopla, but I think certainly for a lot of start-ups you can have a great proposition, a great customer solution, but if you haven't got the budget or the means to get that out in front of customers, it's very hard to gain traction.
What have been the highlights?
We've had loads actually. I think from our first underwriting partnership with
Hiscox
, which was fantastic, to our first real customers coming on board, to securing our seed investment with the likes of Barry Smith (ex-Ageas CEO), Steve Broughton (former managing director of RSA Insurance), Richard King (founder of
Ingenie
), and even Gary Lineker (former England footballer and Match of the Day host) investing, which was fantastic and certainly helped us get the Neos name out there. Then, our exclusive distribution partnership with Zoopla and their investment in us, and more recently the
Aviva
/
Munich Re
backing [last month, Neos announced it had secured a £5 million investment led by Aviva Ventures and strategic partner Munich Re] which takes things to a whole new level.
Related stories:
Commercial broker Konsileo launches with own platform
From hitting history books to leading young brokers