What are the key challenges facing MGAs right now? | Insurance Business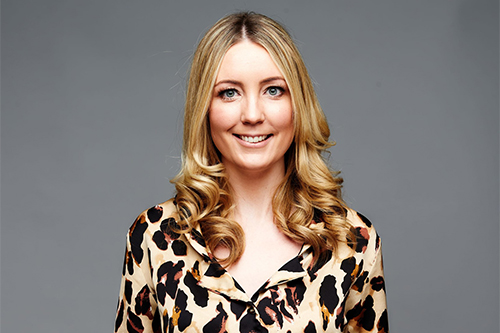 From the elevated cyber security threats of a remote working environment to the increased prevalence of fraud during a time of financial upheaval, the impact of COVID-19 on the insurance industry has further emphasised the need for businesses to embrace knowledge sharing and collaboration. As a recent addition to the Managing General Agents Association (MGAA) Next Gen Group, Charlotte Harrison (pictured), senior business development manager at Gallagher Bassett, has seen how the role played by industry bodies such as the MGAA has altered since the crisis began.
Read more: Mike Keating on turning challenges into opportunities for the MGA sector
"It's so important to have a platform where you're getting together from a non-competitive point of view to share insights on the issues which are affecting MGAs," she said. "And there are a number of virtual events and meetings which we have put on virtually which have been a really collaborative way for us to share our insights. I've really felt that, during this period, people have shown that they want to help each other, and these kinds of committees have become even more important this year."
Through her work with the MGAA, and as a client manager for several MGA clients, Harrison has seen how they have had to adapt to survive the COVID upheaval. The MGA sector is an area which Gallagher Bassett is looking to expand in further and offer new and existing clients solutions to help their schemes and portfolios, she noted, which makes keeping up to date with its concerns essential.
The first challenge impacting the sector has been the move to remote working, she said, as the MGA model is built on interacting with policyholders and brokers - and they've had to find new ways to carry this out as seamlessly as possible.
"There have also been challenges regarding whether claims costs may potentially increase over this period," she said, "so, we've been sharing a lot of our intel with MGAs regarding what we're seeing happen with the claims that we're handling as a business worldwide, as well as in the UK specifically. And we've been using the insights of our technical team and claims director in the UK to examine what we think is going to happen as well."
She noted that one key thing this research has flagged is that going into a period of recession and economic hardship is likely to have an impact on the number of fraudulent claims which need to be defended against. For Gallagher Bassett, this has meant concentrating its innovation specifically in the areas where there could be increased claims activity, and streamlining processes accordingly.
"We are looking at what we can automate, but at the same time we're being very careful not to automate just for the sake of it," she said. "It's very important to our MGA clients that we maintain the balance between the human element supported by decision support tools and automation, and the areas where automation solely will benefit their experience."
Despite the array of challenges facing businesses in the sector, Harrison highlighted that for the discerning MGA which is open and willing to new ideas there is a range of new opportunities available. The great thing about MGAs, she said, in that they are adaptable and niche and thus can focus on areas of specialty. Therefore, she expects that MGAs, whether established or new start-ups, will be ready to assess the current landscape for the new opportunities which could arise in a 'post-COVID' world.
Read more: The capacity challenge – a silver lining for MGAs?
From her perspective, Harrison said, for MGAs to survive the current crisis and to take advantage of the new opportunities the future may hold, there are a number of best practices they ought to develop.
One such practice is the management of information and the assessing of the data which is coming out of the claims process at this time. The pandemic and lockdown have been an opportunity for businesses to dig deeper into this data, she said, and the time is right for organisations to analyse what's available to them with regards to how claims volumes have been impacted and the level of spend in different areas across the business. This is immensely valuable as a means of predicting future costs, as well as uncovering potentially cost-saving opportunities.
"Another best practice MGAs should be employing is to really focus on the customer, and to understand that customer retention is absolutely key," she added. "Businesses should be using this period as an opportunity to look at their processes and how they're interacting with policyholders. The truth is that nobody wants to be in a situation where they are making a claim but if they are making a claim, then we need that to go as smoothly as possible and to follow the right kind of journey."