What does the Brexit transition deal mean for business? | Insurance Business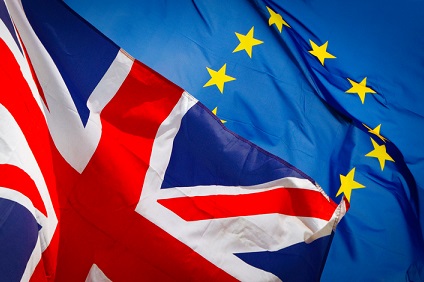 Brexit negotiations took a "decisive step" on Monday as the UK and EU agreed on the terms of the transition period that will begin the former's exit from the bloc.
Led by the UK's Brexit secretary David Davis and the EU's chief negotiator Michel Barnier, the move was described by some as a 'breakthrough deal,' setting out a transitional period to last from March 29, 2019 to December 2020.
Search and compare insurance product listings for International Operations from specialty market providers here
The UK secured a "key concession from Brussels" in winning the right to sign trade deals with non-EU countries, however that will not come into force until after the implementation period ends, Sky News reported.
The issue of the Northern Irish border remains to be resolved, but Davis said the UK intends to retain a partnership with the EU that is "so close it did not need specific measure for Northern Ireland," according to BBC News.
An agreement was also reached on the post-Brexit rights of the 1.2 million UK citizens living in the EU and the 4.5 million EU citizens living in the UK, including giving the same rights and guarantees to EU citizens who arrive in the UK during the transition period, as those who arrived before Brexit.
The reaction from the business-world was mixed, however, with Bloomberg describing it as "lukewarm."
For the financial services sectors, there can be some sigh of relief, according to consultancy EY.
"Financial services firms across Europe will be pleased to hear that the terms of the transitional deal have been agreed between the UK and EU negotiating teams," Andrew Pilgrim, director of financial services government at the firm commented.
"Helpfully, the deal provides for continuing legal frameworks and market access between the EU27 and UK until the end of 2020. This includes ongoing recognition of passporting rights, data sharing and contract continuity," Pilgrim explained.
"We will now await the response of financial supervisors in the UK and across Europe. In the light of this important agreement, which will be welcomed by all parties and could significantly mitigate cliff edge risks, authorities now need to decide if they need to wait for formal ratification of the agreement before they can adjust their Brexit implementation requirements. This would provide the industry with certainty months ahead of a signed treaty and support the smooth and efficient functioning of financial markets."
Related stories: