What does the future hold for Brightside Group? | Insurance Business UK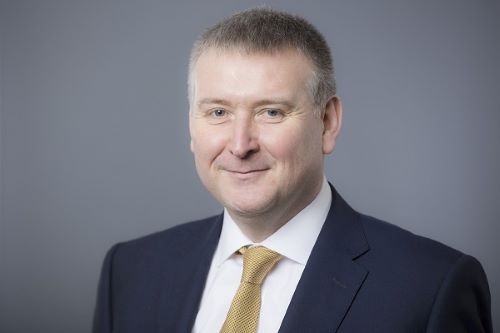 It wasn't an attractive headline when Brightside released its full-year 2018 results last week – reporting an eye-catching £10.3 million loss. However, sometimes you have to dig beneath the headlines to get to the real story – and that's one that CEO Brendan McCafferty (pictured above) was keen to tell.
"We took the decision to switch off the IQED business as it gives us more money to spend on the rest of the Brightside Group," he told Insurance Business. That he explained was the reason for the bulk of the loss – the group wanted to reduce its dependency on a non-core line, and, with it now closed to new business, the broker can move onwards and upwards – a trajectory that has already begun with policy growth in excess of 20% for car, bike and van.
"We are managing a blend of distribution in the van sector between giving those customers who want to talk to us the chance to do so, and an online distribution as well," explained McCafferty. "We have capacity with the right insurers – we have strong relationships with insurers that are doing particularly well in these areas. I am really pleased with the policy number growth. As we go through 2019, the growth has continued.
"Indeed, we have the same growth and beyond in our SME business as well. I know Brightside is perceived as being in the personal lines market, but we have strong SME lines. We feel we are in a very strong position – the themes are of being slightly different to others on the market, appealing to everyday people in everyday trades."
Establishing that niche, McCafferty explained, is how the group can differentiate itself – and it's something other brokers – big or small - should also take note of.
"You need to be different in some regard – it's about those niches, understanding those trades and finding a market for them," he said. "It's also about making sure you have the distribution access so that your partnership model is aligned with that niche.
"What we will never do is compete directly with the big, direct underwriters – don't compete there, it's not going to work well. Understand what you're underwriting and the risks you're attracting in the first place – make sure you can explain that and put that to an insurer. Protect the insurer and you'll protect your business."
Brightside has moved beyond simply protecting its business, however, and is now focused on the next stages of its growth – something it intends to take on backed by some healthy spending power.
"We're about to spend many millions in investing in the future – data processing and pricing analytics, customer excellence and reinventing the customer journey, and also continually getting more and more of the sales volumes on to the online channels with a continuing emphasis and more investment still in the MGA (Kitsune) so that they have everything they're asking for to grow that franchise and expand it," McCafferty said. "We want more connectivity through software houses, more people to make sure relationships are properly managed.
"It's an important moment in Brightside's history with that investment around the corner."
The Kitsune offering is one that the CEO has particular confidence in – highlighting that "the policy growth is there" and that its offering can stand out in an often-saturated market.
"We have a set of technology-based knowhow that allows us to find and identify the better risks in those segments that most of the market would say 'I am not sure I would want to operate in that space' to," McCafferty explained.
"[With Kitsune] there will be something unique about the person being insured and less focus on the vehicle. We're not competing against the mass market single vehicle operator – we are different in the nature of the risks we're looking to attract. We find brokers often want to get their hands on something like Kitsune because they lack choice for their customers – so, I think it makes a lot of sense."
McCafferty has been on the job for just over a year and says he has "thoroughly enjoyed" the experience.
"What's been so captivating is that it has felt very gritty and real and focused on getting the business into better shape," he said. "That's pretty much behind us now. Now we're focusing on the future – getting ready to spend that cash and delivering that value is a great place to be. It's been intense but that's where I thrive best."
Still, amid the optimism, he maintains a sense of realism about what happens next.
"Next year there will be below the line items on a significant scale – but then perhaps the year after that it will look a lot cleaner," he said. "Of course, things can change but that's how I see it at the moment. We are focused on the sustainable performance of the market. That's what our investor will want us to do. They are a private equity business, so eventually they will want to sell up and move on.
"It's a really important moment for Brightside. We are focused on making the investment project work for us. Bringing that together with the performance of Kitsune in the medium term will give us some stark results."