What key traits should insurance brokers be displaying during the pandemic? | Insurance Business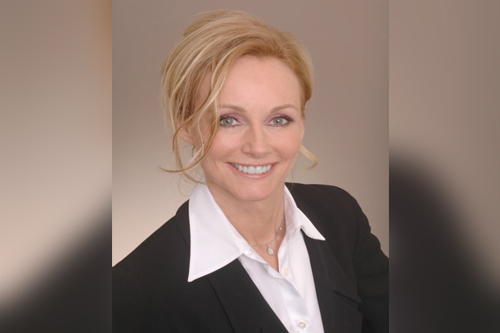 "Empathy and listening." If there are two key requirements that brokers should be taking from the COVID-19 pandemic, it is the need to display both these traits, according to VP and partner at the global insurance brokerage, Hub International, Eileen Greene (pictured). During the crisis, she said, she has been listening to what is going on in her staff and her clients' households, and has placed great emphasis on monitoring their stress levels and supporting them throughout any difficulties. For brokers, the pandemic is a real opportunity to build a strong, empathetic relationship with their clients and solidify the bond they share with the businesses and individuals they advise.
Read more: The key to a successful career in the broking sector
Greene, who went straight from school to working as a filing clerk for a small brokerage in north Toronto, has crafted a career within the insurance industry which has seen her succeed in a broad variety of roles, each with its own unique responsibilities. It was the realisation that the pleasure she derived from her work came not from insurance or management but instead from relating to people, of being able to find the right solutions for them, and being able to explain these solutions, that led to her trajectory morphing from management to sales.
One of the proudest moments of her career to date, Greene said, was being recognised in 2013 by Zars Media with the International Women in Sales Award for Insurance, an opportunity which earned her the right to be personally mentored by Dame Inga Beale who, at the time, was the newly appointed Lloyd's of London CEO. Shadowing Beale and learning from her was a fantastic opportunity and it was a real privilege to see the changes she implemented happening essentially overnight.
"It's been an incredible ride for me," she said. "Certainly being a female in this industry hasn't always been the easiest thing. But it's also worked to my benefit in that I've never lost my femininity. I've always maintained that and navigated the 'boys' clubs' in a very practical way where my boundaries were very well carved out. I've never been afraid to speak up. And I think the industry is ripe for females coming up and that we're celebrating them finally."
Greene, who recently joined the global advisory board of Insurance Business's Women in Insurance Network, is a familiar face when it comes to championing the need for increased diversity and inclusion in the insurance space. Promoting this and highlighting the need for deeply ethical behaviour within the sector as a whole is something that she is passionate about and that she always strives to live out within her own professional life.
Read more: The CII's professional standards director on driving ethical behaviour
One of the highlights of her day, she said, is mentoring the younger staff at Hub International who are new to the industry, and mentorship has perhaps never been more important than it is right now. The pandemic has created unchartered territory across the global economy and for many young people looking to enter the workplace, the question of where they will work is a worrying one. While insurance is often not easy, it is somewhat recession-proof.
"Where I come from as a mentor is that I am safe and non-judgemental, and I set clear goals and parameters. I think having a safe place where you can work, and where you can share is especially important right now," she said. "And being in a very male-dominated industry it has not always been the case that mental health [care] or empathetic listening has been practised. It has very much been 'this is the way it's going to be, as this is how we've done it'. And I've always been the opposite of that… I think that, as great and useful as technology is, empathetic listening in whatever transaction you're doing in the insurance industry, is so important."