What's next for insurance's "gentleman of the highest calibre"? | Insurance Business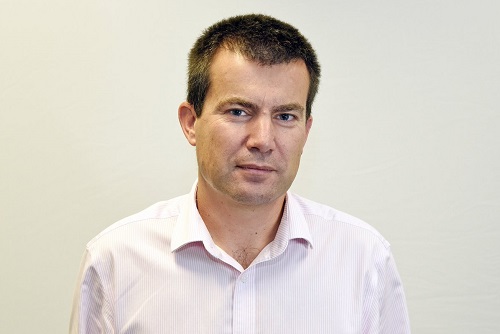 "A top man," and "a gentleman of the highest calibre," – these were some of the comments that poured in to describe Simon Cooter after he announced his decision to leave Covéa Insurance next year, just two days ago.
"When I've talked to people there has been a strong consensus – you lucky bugger," joked Cooter, speaking to Insurance Business about his impending departure.
"Most have been surprised – I'm not that old. Also, I think people in the organisation and market know how much I like and believe in Covéa. I think it's a fantastic business and I've been very proud to have been part of its growth over recent years. I think we've achieved an awful lot.
"Some people who know me well though know it's become increasingly important for me to get some balance. I spend a lot of time travelling. I enjoy being in the offices – but frankly I don't enjoy travelling in and out. I want to do different things outside of work – travelling, improving my French. It's hard to do that when you're working so much."
Cooter's departure has actually been in the works for some time. He initially told CEO James Reader of his plans back in the summer and they have been devising a succession plan together. The process of finding a successor – whether internally or externally – for the director of commercial lines and HNW begins now.
"The key in my opinion is to find the best available person for the role," said Cooter. "It's not just technical skills – it's also about a fit with the Covéa culture, someone who can really enjoy being part of it.
"We're flexible on the date [of my departure]," he explained. "It will be sometime next year. Probably not January 01, probably not the December 31 – just sometime in-between. For now, I remain in the role and I will still be just as happy when things go well and just as annoyed when things go wrong."
Cooter has spent over three decades in the industry, beginning at age 23 with RSA and progressing through the organisation to ultimately become a small business director. In 2006 he resigned to join Brit, which was looking to build a UK retail business at the time – he was approached for the distribution director role there and was excited to get involved to shape the development of the business.
"The only reason I left is because the UK business was sold – ultimately to QBE," he said. "So, having moved across as part of that transaction I realised I would have less influence in that business and once my notice period was up I joined Covéa.
"I saw real ambition to grow their business – at the time it was relatively small but I felt it could be a business that I would bring some skills to and that I would enjoy being a part of. We've gone from being an £80 million business to being about a £270 million business by the end of this year."
When asked about the highlights of his career, for Cooter the answer was simple – the "fantastic relationships" he has built along the way. What was more difficult to pinpoint, however, were the biggest challenges – in fact while Cooter pointed to the challenging market conditions since 2003, ultimately his biggest test came before he even arrived in insurance.
"I studied medicine but was ultimately booted out," he said. "That was because I had no application. I studied it thinking it would be interesting, but it wasn't. So, I went home with my tail between my legs and I wasn't welcomed, particularly by my father. I went on to run a restaurant – not my own but as an employee – and that helped me massively. But then I needed a proper job and ended up in insurance.
"So, the start to my career was somewhat fractured. At university I just didn't work hard enough and it taught me that you have to work hard. But once I got into insurance, though I didn't expect it, I really enjoyed it."
So much so in fact that despite his eagerness to enjoy more free time, he has no plans to walk away from the industry altogether.
"It's what I know," he said. "I really enjoy what I have done with Insurance United Against Dementia – it's something I have a real passion for. For me what's been great about that has been working with the Alzheimer's Society. Sometimes when you raise money you worry what's going to happen with it - but with this you can see it puts PHD level researchers on to seats to maybe find that breakthrough that could make a massive difference to people's lives.
"I would add a lot more value to an insurance business than anything else – and I'm really open to what that could look like. I haven't had any conversations yet, but I will do."
There is little doubt that whatever Cooter's next challenge may be, he strides forward with the industry's best wishes.