Why brokers need to be by the side of their client in times of crisis | Insurance Business UK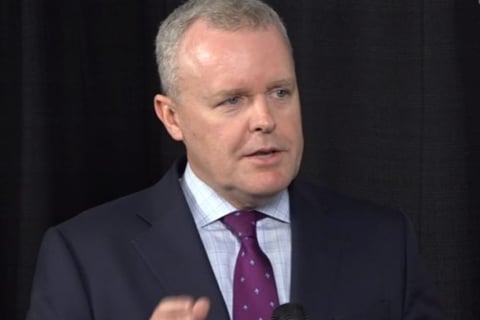 Credit and political risk insurance broker BPL Global has announced the appointment of Evan Freely to its executive board, adding his more than 25 years of experience to their organisation.
BPL, which is based in London but also has offices in New York, Paris, Geneva, Singapore, Hong Kong and Dubai, appointed Freely to help with strategic direction and product development at the company.
Most recently the global head of Marsh's Credit Speciality Group, Freely also previously worked at Willis Financial Solutions. His resume is impressive, including boasting a speciality in helping clients manage risk during financial crises.
Now moving to BPL, Freely said that it was the organisation's attitude to their clients that drew him to the position.
"Looking at different opportunities this one just felt right," he said. "BPL's client-centric, clients come first. Very nimble, they have a very good reputation in the market.
"I also feel with my experience with a global broker for a number of years leading a large team, I might have a little different perspective and maybe a better understanding of some of the countries they're not in yet."
Looking globally at expansion is one of the three areas that Freely says he wants to focus on at BPL. The new board member believes that his skills can bring a lot to the organisation that he stresses is currently very successful, but that can always grow.
"My experience leading a global team, which was in 50 countries and a pretty broad range of credit and political products, I think is going to help BPL," Freely explained. "I think it's important to be global, and they already are, but maybe we can broaden that a bit more.
"Then consider any new credit related products that may make sense for their business model. And one of my favourite things to do is developing talent, I have a lot of experience doing that, and also recruiting new talent where it makes sense. Those are the three areas - penetrating new geographies, potentially new products and talent."
Freely comes across as a people person - from his passion for developing talent within his own organisation and seeing them succeed, to his excitement for being able to be back in front of clients again in this new role.
"For me, what makes me most excited is getting back in front of clients on a more regular basis," he said. This passion for his clients is partly what made him so successful at helping them navigate risk during financial crises.
Freely's career included helping clients during the 1993 turndown in Venezuela, the 2002 crisis in Argentina and the 2008 global financial crisis—no easy feat in any of those situations. When asked how this prepared him for any potential upcoming economic uncertainty, the executive's answer was simple.
"There's no complete substitute I think for being in the trenches with your clients through these crises," Freely explained. "You learn something new through every political risk event, either a major or minor crisis.
"And also, the financial crisis, especially the most severe one we just had in 2008-09. That allows you to help clients to close cover under stressful conditions, and to choose the proper underwriting markets for that risk and for that client.
"And then negotiating claims, again you learn something new with every complex claim. So, I'm hoping I can add a lot of value to existing and new clients."