Why gender diversity is good for business | Insurance Business UK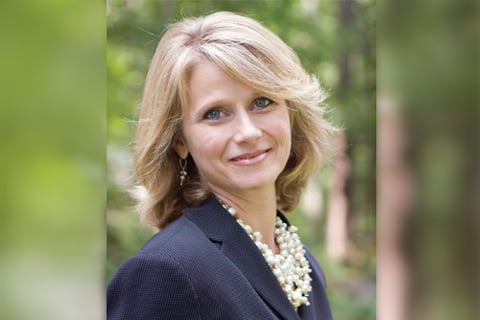 Jennifer Urmston-Lowe, national accounts manager for Sports and Fitness Insurance Corp, meets a lot of women business owners and decision makers in her day-to-day work.
She says sports insurers reflect that gender diversity, but that she sees a very different picture when she attends general insurance conferences, where men far outweigh women.
"Overall, insurance is still a much more male-dominated industry, and it continues to kind of surprise me," she tells Insurance Business, and adds that there are too few young people joining the industry as well.
"I ran facilities when I was in my 20s, so I am shocked by the [imbalance at insurance meetings]. When I talk about marketing to the fitness industry, I look at the people in the room and say: 'But, we're marketing the young people. We're marketing the millennials.' The people sitting in this room are not the people we're marketing to in the fitness industry," she says.
Urmston-Lowe's chief mentor was her father and former business partner, John Urmston, past president of Nautilus Sports Medical Industries and co-founder of Sports and Fitness Insurance Corp. She is therefore loathe to choose one gender over the other as more suitable for any given task.
She says her father raised her to believe she could do anything she set her mind to. In addition, she attended the University of North Carolina where, she says, female students outnumbered male. This early foundation proved invaluable when her father died, leaving her with leadership duties.
Urmston-Lowe says that she does not think about the gender issue except when she walks into a general insurance meeting. She says the impression she gets at such meetings is that it is "a much more conservative group" in attendance.
She believes that gender balance makes companies more effective. She says: "I think that when you have a balance in management, you get all the best skill sets. It is best to have men and women, both, in high level positions."
One of her best underwriters at the firm is a male, she says. Describing him as an expert in building relationships with clients, she points out that he is also young.
However, Urmston-Lowe herself trained the underwriter in her values, which underscores the importance of women in leadership positions.
She says: "I think that's something women in leadership roles in any industry can do - train people to build relationships. Then you can watch both a male and female do a good job."
The same thing can happen at meetings. She says even if a room may be predominantly men, if two of the three leaders in the room leading the meeting are women, it makes the meeting more dynamic.
Her advice to women in the industry is to be strong: "Women that I know who stayed in male dominated [financial careers] had been very, very strong and they really, really wanted [success], so they had to fight," she says.