Why insurers aren't moving to Dublin | Insurance Business UK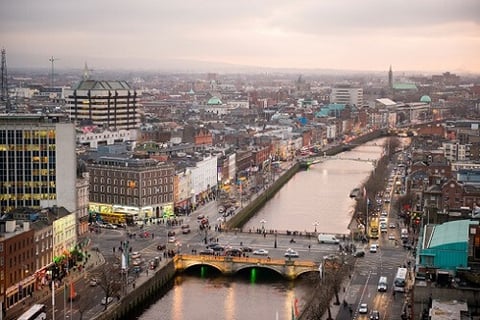 An official from Ireland's Finance Department is crying foul over what he believes is "black propaganda" amid stiff competition among Europe's financial centres to become the next London.
"Speaking at a Financial Services Ireland event in Dublin on Thursday, Paul Ryan, head of the department's international finance division, said feedback from financial industry sources has highlighted that some jurisdictions seeking to win Brexit business have resorted to highlighting negatives about moving to Ireland," reported The Irish Times.
The report said centres such as Luxembourg, Brussels, and Frankfurt appear to be leading the race to snatch up firms moving out of the UK post-Brexit. In Ireland's defence, Ryan described the country's independent regulator as strong – a positive which he thinks companies should look at when they make their decisions.
Meanwhile, according to a source quoted in The Times, Ireland is losing out on opportunities related to Brexit due to insufficient expertise in the Central Bank as well as a lack of engagement by senior cabinet ministers.
The source, who advises firms currently considering Ireland, said, "The lack of political engagement at cabinet level is a factor for the insurance companies, who feel the red carpet is being rolled out in Brussels and Luxembourg, but not in Dublin."
Denying the claim, a spokesperson for the regulator said the Central Bank has a deep level of expertise that it is deploying in the context of Brexit relocation activity.
So far Lloyd's of London and
QBE
have picked Brussels, while Luxembourg is the choice for
CNA
Hardy,
RSA
, and
AIG
.
Related stories:
Is Ireland fighting a losing Brexit battle?
EU regulator says Brexit means Brexit for insurance