Zurich discusses inclusivity in the insurance sector | Insurance Business UK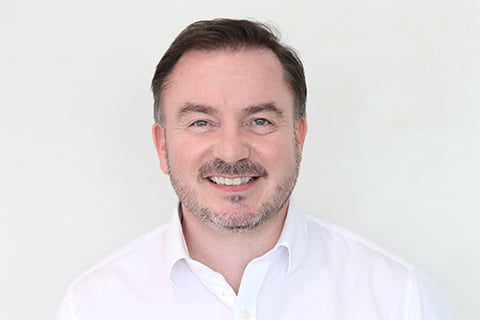 At the Insurance Business Women in Insurance Awards, Zurich Insurance UK was delighted to be recognised as Employer of Choice. Head of HR, UK, at Zurich, Steve Collinson, discussed what the award means to Zurich, the changing role of diversity and inclusion in the sector and the difference rewording a job specification wording can make to applicants.
Read more: Women in Insurance award winners celebrate in style
"It was really nice to see the hard work of a lot of people starting to pay off," said Collinson, but what was also gratifying was having people reach out on social media, and in person, to tell him that the award was a true reflection of how it feels to work at Zurich.
"Lots of places are talking about being the best place to work," he said. "We talk about being the most attractive place to work for the widest range of people."
This is something of a mission for Zurich, he said, and he believes that when an organisation thinks about itself in such terms, it is driven to think differently about its policies, its use of language and what its employees are empowered to do.
Diversity and inclusion must live outside the boardroom and outside of PowerPoint slides, Collinson said. However, true inclusivity remains hard to achieve.
"It's relatively easy to balance your organisation, to recruit different skills or different demographics," he said. "It's harder to make it a great and safe place when people arrive."
There is a strong business case for making an organisation more inclusive, Collinson said, and he outlined how Zurich's policies reflect its external social environment and are also driven by the needs of internal employees.
There has been a call to action from our own people, Collinson said, citing the company's women's innovation network which is aimed at helping Zurich become a more balanced organisation with increased numbers of female leaders and senior technicians. With over 1,000 employees involved in this UK network, Collinson detailed, 25% of them are men, enabling a genuine balance of ideas.
This internal pull is mirrored, he said, by an external drive. Movements such as #MeToo, he highlighted, were a drive for Zurich to create a new approach to dignity at work and to safe spaces for people to discuss their experiences within the insurance industry.
Working with an external specialist enabled Zurich to understand that there was a whole world of untapped talent being inadvertently excluded by unconscious bias in job specification wording, or by a heavy focus on the need for the person to be available to work full time. Zurich responded to this, Collinson said, by moving to an approach where every role in the company is available on a part-time, full-time or job share basis.
In conjunction with the implementation of technology to help strip out unconscious bias in job wording, this rewording has led to a 45% increase in the number of women applying for senior roles. The most interesting thing, he said, is that when speaking to these applicants, many are not necessarily asking for part-time roles but appreciate the culture of an organisation which is prepared to enable flexible working.
From signing the Insuring Women's Futures pledges to simplifying and equalising all its family policies, Zurich is taking its commitment to being the most attractive place to work seriously but Collinson outlined how these policies are not simply aimed at attracting new talent. While this is an important metric, he said, "keeping hold of the fantastic team that we already have is equally, if not more, important."
New employees often tell him that an important part of their decision on where to work is what it feels like and what they see when they look around their workplace. Other industries and start-ups are making great inroads into building organisations where diversity is in the framework of their business model, Collinson outlined, and if insurance companies don't keep pace or try to take a leadership stance then it is possible that they will be left behind.
"It's very easy to make a judgement call and say that financial services and insurance could be deemed to be behind the times," he said, "and I think, in areas, that's true, if we don't make some pretty significant leaps forward."
For Collinson the most important part of his own role as a male ally and a proponent of the policies being utilised by Zurich in the inclusion space is that, no matter where you get your voice or your ability to influence change from, the most important thing is to use it.
"Throughout my career, I have championed equality," he said, "and I just happen to be in a position where I have a fantastic peer group and the ability to use my voice for positive change. I think if you've got that opportunity, you've got a responsibility to use it."