Zurich: Innovation in insurance requires 'the right mindset' | Insurance Business UK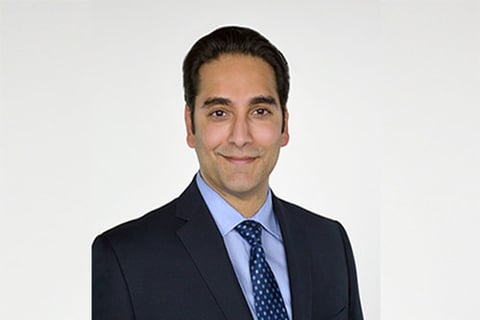 Innovation starts with the right mindset. Those who slam the door shut on new ideas and opportunities will never be able to embrace the tides of change. That's why Zurich Insurance Group, one of the largest property & casualty insurance groups in the world, is embracing an open-concept, all-inclusive approach to innovation.
The global firm, which boasts a workforce of around 54,000 employees worldwide, has a mammoth task on its hands. Positive change at a company that size simply cannot be the responsibility of one innovation team. It has to be engrained within the culture of the organisation and encouraged within the mindset of all employees, explained Sumeet Bhatia (pictured), head of innovation at Zurich North America.
"Innovation is one of the key pillars in Zurich's global strategy, and our approach is very holistic and customer-centric," said Bhatia. "We strongly believe that innovation starts with the right mindset, and we're harbouring that mindset by encouraging and enabling our employees, our distribution partners, and our customers to participate in our innovation efforts. Our aim is to provide different platforms and channels for all parties to innovate alongside Zurich and my role is to facilitate that innovation and make sure we're all moving forwards together."
One way the global insurer has fostered an innovation mindset is by providing a platform for employees to collaborate on ideas, skills and solutions. The crowd-sourcing platform, called the Idea Centre, enables Zurich employees to share ideas for innovation based on their personal experiences in the marketplace, and working with customers and distributors. The platform is transparent and inclusive, in that peers can comment upon and rate innovation ideas. To date, the Idea Centre has generated more than 700 ideas for the global firm.
Zurich has also set up an Innovation Lab - a physical, tech-infused collaboration space aimed at fostering innovation by hosting design sprints / workshops, hackathons and brainstorming sessions for employees, as well as broker and customer workshops and summits. The Innovation Lab is also used by the insurer to showcase the company's innovation efforts, including its recent work around the benefits of wearable technology and water leak detection systems.
"When we talk about innovation and the capabilities we want to build at Zurich, the key question we have to answer is: 'Does it add value to our customers, our distributors, and to Zurich?' That's how we prioritise these initiatives because our innovation is always very customer-centric," Bhatia told Insurance Business. "Zurich's innovation capabilities we're building on include services, business simplification, data insights, digitisation, and product.
"We want to offer innovative services that help our customers to manage and mitigate their risks, as well as helping them to recover should a loss event occur. For example, water leakage has turned into a big pain point for many of our property insurance customers, so we're looking at how we can provide services like water leak sensors, shut-off valves and freeze detectors, so that we can enhance our risk engineering expertise with valuable data insights."
When it comes to business simplification, one simply has to look at Chisel AI, gold award winner at last year's inaugural Zurich Innovation World Championship. The Championship attracted more than 450 start-ups from around the globe, but it was the Toronto-based insurtech start-up who won top honours from the Zurich judging panel. Chisel has developed a natural language, AI processing tool that allows commercial insurers and brokers to extract, identify and classify unstructured data sources, such as insurance documents, 400 times faster and much more accurately than a human, the company claims. Its proprietary tool, called Policy Check, also enables insurers to reduce errors and omissions before sending policy documents out.
"Our new relationship with Chisel is just one example of how we're looking to simplify the way we work with our customers and our distributors," Bhatia commented. "We have lots of other things in the pipeline. For example, we're actively looking at artificial intelligence and blockchain to see how they can help us to simplify the way we work."