Meet Chisel: Winner at the Zurich Innovation World Championship | Insurance Business UK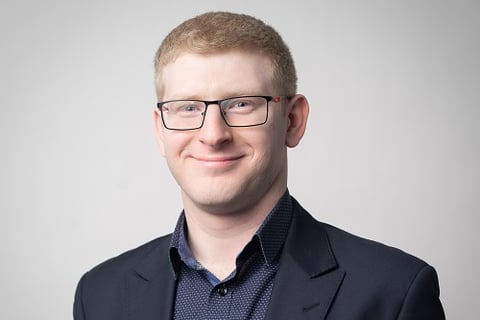 Zurich Insurance Group recently announced the winners of its first ever Zurich Innovation World Championship. Toronto-based start-up Chisel AI took the top spot for its artificial intelligence (AI) solution that aims to improve the processing of unstructured data sources in insurance policy submissions. The silver award went to Zesty.ai for its AI-powered property analytics solution, and startups LifeNome and Soldier.ly came joint-third.
The Zurich Innovation World Championship attracted more than 450 startups from around the globe. They battled it out over a period of five months, competing in five categories: smart homes and buildings, digital health, financial planning, mobility, and a wildcard option. After a number of local and regional rounds, eight global round finalists were selected to pitch their ideas to Zurich's executive committee, who together decided on the four winners.
Zurich group chief executive officer Mario Greco said: "The Zurich Innovation World Championship underlines our quest to attract and retain the best and most innovative talent across the globe. We received applications from Argentina to Australia, demonstrating the breadth of talent, ideas and people who recognise the opportunity to work with and learn from Zurich. We're very excited to be working with our winners to develop new products, ideas and innovations that will help us better meet the evolving needs of our customers globally."
Gold winner Chisel has developed a natural language, AI processing tool that allows commercial insurers and brokers to extract, identify and classify unstructured data sources, such as insurance documents, 400 times faster and much more accurately than a human, the company claims. The winning solution, called Policy Check, can trace its roots back to a pioneering machine learning student tool, called Note, which was developed by Chisel CEO and founder Ron Glozman (pictured above), when he was studying computer science and business at the University of Waterloo in Canada.
"Five and a half years ago, I asked myself: 'What's the most complicated part of being a student?' The answer to that is, of course, studying for exams," said Glozman. "So, I decided to teach a computer how to read and analyse a text book, so that 1,000 pages could be broken down into 10 pages or less. When I put that software into the market, it went viral within two-weeks. It was in 33+ countries, over 40 of the world's top universities … and eventually Google called it one of the best 50 apps for students of all time."
Note's success was recognised far beyond the education sector. It wasn't long before a senior vice president at a major insurance firm in Canada contacted Glozman to suggest he tweak his natural language, AI processing tool towards the verbose, complex and often quite pedantic world of insurance documentation. Glozman and his team took on the challenge and ended up creating Policy Check, which is essentially an errors & omissions mitigation solution for insurance professionals.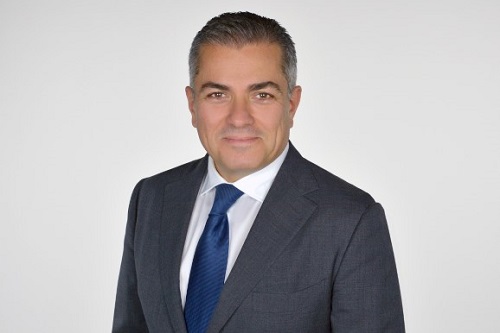 The issue of mistakes or leakage in insurance documentation, whether that's a wrong address, a wrong deductible, or a wrong sublimit on page 36 of an 84 page policy binder, is "a huge cause of concern for the whole insurance industry," according to Saad Mered (pictured above), CEO of Zurich Canada. The industry's re-work ratio is quite high, but it can be improved dramatically with innovation and technology, he added.
"The [policy] re-work ratio creates a lot of stress for our brokers who have a lot of responsibility to get a policy right on behalf of their customers. It also creates a lot of stress for us as leaders of insurance companies, who are not quite sure operationally whether we've done the right thing for our customers and our brokers," said Mered. "We firmly believe it shouldn't be that way. It doesn't make sense for [insurance companies] to still be fixing policies six months after they've been signed. Innovation and technology [like Chisel's Policy Check] will enable us to be more stable, predictable and certain in our approach.
"At Zurich, we also believe that innovation technology will allow our teams to essentially do more of the work they like. It releases them to do true advice-giving, understanding, negotiation, and listening to brokers and customers, and they can learn from those processes to come up with better solutions. It's going to help us grow in a way that's affordable."
Chisel's Policy Check can also be used as a tool for employee engagement and retention, explained Glozman. He said it will differentiate Zurich from every other company that's still doing work manually and by hand, and whose employees are missing out on the important parts of life (like a child's baseball game or ballet recital) because they're spending so much time pouring through documentation. He added: "If we can give that time back to them … and give peace of mind, that's a wonderful thing to strive for."