Zurich leader on the need for "cheerleaders" in insurance | Insurance Business UK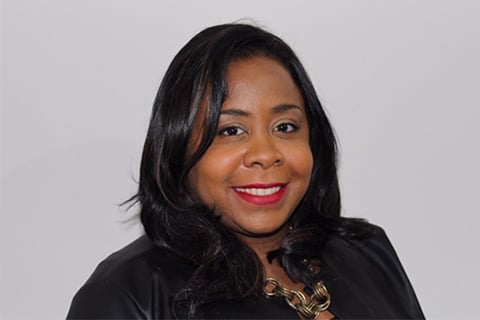 Who could find the energy to take on the plethora of responsibilities involved with having been the national chair of the Zurich Cultural Awareness Network, an executive committee member of the Insurance Cultural Awareness Network (iCAN) and now also as a member of the global advisory board of Insurance Business's Women in Insurance Network? Maxine Goddard (pictured) is the answer and each of these is in addition to her role as the head of sales operations and planning at Zurich Insurance UK.
Goddard has made a point of displaying her passion for diversity and inclusion (D&I) practices within the insurance industry at every given opportunity. Speaking with Insurance Business, she revealed that whether she's championing the gender or the BAME or the intersectionality aspect of D&I, her energy comes from the thorough enjoyment she gets from helping other people.
Read more: Networking is essential, says Zurich leader
Looking specifically at the role of women in the insurance sector, she said a great deal of the work that she does fundamentally comes down to building self-confidence. Whether this is through mentoring, or simply providing some guidance on how best to navigate a career in the insurance sector, there is much that everybody can do to support women in the industry. While many conversations surrounding gender in insurance focus on the current lay of the land, for Goddard, it is more interesting to look at the reasons why more can and must be done to convince women to apply for and to obtain more senior positions.
"There's at least two sides to every story," Goddard said, "and in this case, the first side is that women need to recognise the need for self-confidence. We need to have self-confidence that we can do the job, that we can intervene, and speak out and be bold. We need to know that we can do disruptive things and be unconventional and, so, actually help continue the conversation.
"So, that's one side but that's not all of it. There are structural barriers too. And these might be unintentional structural barriers but, with regards to how women can progress their careers, they don't always have the visibility they need because they're not necessarily as connected as some of the guys. There are some informal networks which they simply might not be a part of, and those are things that can hold women back."
The insurance industry must come to recognise the need to support women when it comes to relationship building and networking, she said, and make sure that women are empowered to make these links and to voice their requirements. The networks which exist to support women in insurance must continually look to add fresh faces and voices to the conversation, to allow all their members to be more visible and more connected.
"We have more work to do to encourage women to be bolder, to be braver, and to put themselves out there unashamedly," Goddard states. "And I see that some people are still even afraid to click a like or to comment on something on social media and that says quite a lot really. There's this underlying fear of being presented and judged and we need to shake that off."
Goddard noted she would be the first to admit that the spectre of imposter syndrome is a reality for many women, and that she herself finds that it is easier said than done when it comes to highlighting her own achievements. Goddard, who was recently recognised for her work in the latest EMpower Top 100 list of ethnic minority executive role models, had nominated several BAME women whose contributions were also celebrated on that list.
Read more: Insurance executives make Top 100 ethnic minority role models countdown
She was delighted by their success, she said, and encouraged each to publicise their achievement but battled a great reluctance to showcase her own accomplishment. It was the immediate and powerful reaction of several women in her network that nudged her into posting. The power of such networks is revealed in such instances, as is the need for people to surround themselves with those who are willing to give you their support and their encouragement.
"It starts with awareness, of course," she said, "and the self-awareness to know you need to be more visible but the truth is that nobody wants to post something that gets no reaction. So, if you've got at least 10 cheerleaders who give you a little boost then you are more likely to make that leap. We need to think very carefully about how to use the tools that we have, and how to use them well, and for our own benefit.
"And that is also within an organisation not just in social media, when you have built relationships with individuals, they become your cheerleaders. Then, when you go into a meeting, you can look around and feel confident that you've got supporters in the room. They may not always agree with you, you can agree to disagree, but at least these are people that you can have a conversation with and so take your agenda forward."
The ideal scenario is that one day there will no need for initiatives such as Women in Insurance or iCAN, Goddard said, but all inclusivity processes are a journey and work in distinct stages, and these groups remain essential means of addressing the need for an agenda when it comes to inclusion, fairness and equality. For while great strides have been made, particularly in the area of gender diversity, there are still goals which have not yet been achieved which is where the value of network building comes into its own.