Zurich trailblazes with sustainable TV campaign | Insurance Business UK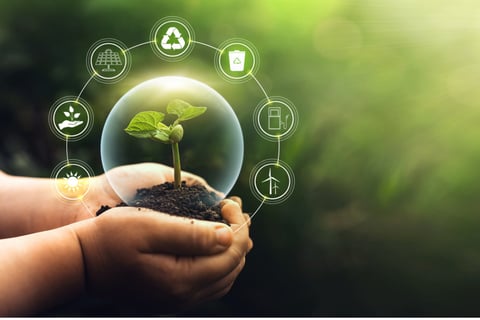 Zurich UK's newly launched TV advertising campaign revolves around the motivation to 'sustain'. In line with the insurer's mission to drive brand consideration through an emotional connection with clients, the campaign puts Zurich UK at the heart of its customers' lives, helping them nurture and sustain the future of their families, loved ones, careers, and dreams.
True to its message, Zurich UK has also utilised a sustainable approach to create the advert. The campaign sidesteps the carbon footprint generated by traditional productions by deliberately re-using existing footage, extending the lifetime of the content and eliminating the need to travel to locations to film with a complete crew.
"Zurich is a brand that is passionate about their purpose of becoming more sustainable, and they are committed to leading by example," said Katy Wright of FCB Inferno, the creative agency collaborating with Zurich UK for the campaign. "We relished bringing this to life with considered production techniques without compromising the creative impact. We are incredibly proud of the final result."
"Using locations, film crews, actors and generating original footage has always been a very traditional way of creating TV adverts. As always, we're keen to adapt to new ways of doing things to be kinder to the environment by upcycling existing content," said Zurich UK head of brand and marketing Tracy Waxman.
The campaign will incorporate advertising on Radio, Sky outlets, and key trade media outlets until October this year.