DMD of Markel International's newly merged divisions delves into restructure | Insurance Business UK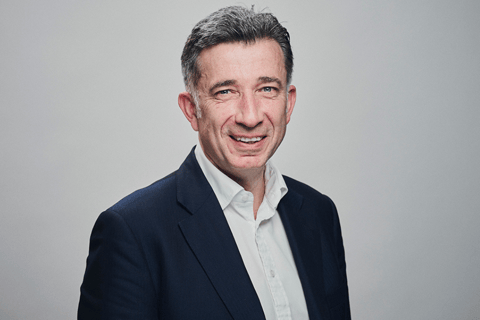 Looking back on his three-decade-strong insurance career, David Sawyer (pictured), who was recently named division DMD of Markel International's newly merged PFR and cyber division, stated that his move to join the Markel Corporation subsidiary was "probably one of the best decisions I've ever made".
After time spent in the market at companies including QBE and Travelers, he moved across to Markel International in 2015, initially heading up its PI team before moving across to its PFR division. When he took over the division, it stood at about $130 million GWP with a team of 10 underwriters, he said, but it completed 2022 with $465 million in GWP and a team of 30 underwriters.
Professional Financial Risks, or PFR, is effectively a summary of the team's distinct portfolios, Sawyer said, which include professional indemnity, financial institutions, fintech, commercial D&O and warranty & indemnity - as well as a niche media and entertainment play which has evolved rapidly in the last three-to-four years. In November, the division restructured to include Markel International's recently expanded cyber team – and now the combined business is facing into 2023 with a "strong foundation for further growth".
Cyber and PFR – a natural alignment
Touching on why the time was right for the move, Sawyer noted the natural alignment between PFR and cyber as divisions within wholesale, with the benefits of such a merger becoming ever clearer during his discussions with the newly appointed head of wholesale Andrew McMellin in 2022.
"Worth noting is that up until 2018, cyber was part of PFR," he said. "When we started writing that cyber product line, it was embedded within PFR. In 2018, we decided to move it outside and create a separate division. But now that's it's grown and got scale, we see the natural benefits of bringing the two areas back together to work closer. [Because], we have market-leading products which have both PFR and cyber coverages, as a blended offering.
"A very good example is our FinTech product, which we launched in 2017. It has four heads of cover – PI, crime, management liability and cyber. We were the first to come to market with that product and, to this day, it is still a market-leading product… We also have another market-leading combined wording that is focused on the technology sector which includes PI, cyber, and general liability as heads of cover."
Sawyer highlighted that another trigger for the decision came from Markel International's major trading partners, its brokers. The likes of WTW, Gallagher and Howden have given the team tender opportunities over the last 12 months where professional and financial risks and cyber have been the preeminent product lines within the tender opportunity. So, having those respective teams working together under one banner, one leadership team made perfect sense.
The timing made sense given the experience Sawyer can bring to the table, the expertise of Chris Burgess who will continue to lead the London-based cyber team and the swathe of key hires bolstering the cyber team in recent months. The opportunity is there for the combined business unit to move as one, he said, and to create one of the market-leading cyber teams in the London market.
Merger impact
Before the merger was put into action, Sawyer and his team considered its impact on three major stakeholders – the team, broker partners and clients. For the teams involved, the impact will be minimal, he said, as both the PFR and cyber divisions have seen material growth in recent years and recognise the strong alignment offered by the move. The shift means the team can now really zero in on supporting their major trading partners and creating growth across their respective product lines.
"This will make sure we have an alignment of appetite across specific sectors," he said. "A good example of this is that we aim to grow both portfolios further in the next three years. One of the lines we have in the sand, which is subject to correct market conditions, is that we believe our cyber portfolio will grow to over $300 million by the end of 2025. So, this is a natural progression for the business lines to work closer together as we move forward."
For Markel International's broker partners, the two teams working together will more clearly communicate the business's appetite from a PFR-cyber blended approach and the key products that will flourish under this new strategic direction. Having received a number of tenders in 2022, Sawyer said, he sees how having a more joined-up offering facing the market will allow the team to deliver a better response to its trading partners.
"The final part of that for us is around broker relationships," he said. "Within any team, underwriters have specific relationships, and what we're doing is working out where the strengths are in those relationships in individual teams, but also where we can improve those relationships further as a combined team."
As to the impact the change will have on clients, Sawyer noted the significant advantages posited by the product innovation implications of the merger. Bringing the PFR and cyber team together will enable the combined business to innovate in a more proactive way, he said, allowing it to challenge itself further and potentially offer new products across its client base.
"In terms of the experience of our underwriters, when you look across PFR and our growing cyber team, we have good, recognised, senior, market-leading underwriters who are knowledgeable in their sphere," he said. "So, I think there is the ability to cross-educate across divisions, as Markel has an excellent culture of communication and training, and we do value the development of our underwriters as one of our key workstreams."
Time for insurance to innovate
Product innovation is always high on Markel's list of objectives, Sawyer said, and has historically been something the broader group does extremely well. Looking at sector-specific opportunities, he highlighted that it is an area where the insurance industry generally could be stronger.
"In 2023, one of the things that we're planning to do within the cyber team is to relaunch our Cyber 360 wording, so there'll be a review and relaunch of that to push it out to the market," he said. "[…] And as we move forward, and start looking into this in more detail, there will be more examples of how this collaboration is fertilising new ideas.
"And it doesn't just come from the insurers, it's also liaising with our major trading partners and understanding our clients' needs and trying to tailor insurance solutions for them. It's a dangerous thing if underwriters just develop wordings in isolation – you tend to create a product nobody wants. So, we need to discuss [these new ideas] with our brokers and our end clients."
Since the announcement, the combined PFR and cyber teams have not wasted any time in getting to work on collaborating, Sawyer said, and attention has already turned to what's next on the agenda. Among the key areas of focus is improving its service offering to brokers and end insureds alike by sitting down to ask the important questions around what they need from the team going forward.
"We're [exploring] where our strengths are and how we can improve on those," he said. "And that leads right back into communicating with our brokers now that we're combined, and we've got a more aligned offering. We're going out to reemphasise that to our brokers and stress that we do believe ourselves to be market-leading teams with market-leading underwriters. So, to brokers, come and show us those inquires because we're hugely excited by the plan we've got, so roll on 2023 and us delivering on those plans."
What are your thoughts on this story? Please feel free to share your comments below.