Insurers, brokers weigh in on what a great claims experience really looks like | Insurance Business UK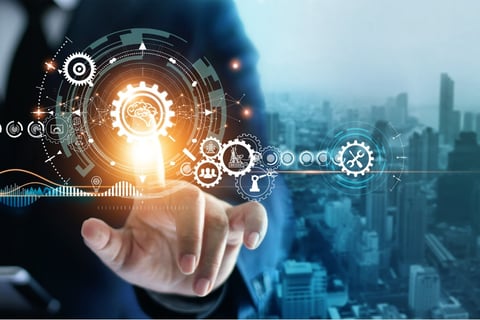 This article was produced in partnership with Liberty Specialty Markets
Insurance Business sat down with a panel of specialists from Liberty Specialty Markets, Marsh and Gracechurch Consulting to discuss what makes a great claims service.
COVID-19 has posed numerous and far-reaching implications for claims professionals and brokers alike and, in the wake of these repercussions, there is a new emphasis on the need for a great claims service. But what should brokers be looking for from a great claims service, and what separates an exemplary claims service from its competition?
Find out more: Discover Liberty Specialty Market's unique proposition
This was one of the key questions recently put to a panel of industry experts, each offering insights from a different industry viewpoint and it was first taken up by Mike Gillett, chief claims officer at Liberty Specialty Markets. Gillett noted that while replies will vary depending on what area of the market the respondent occupies, a common theme is that everybody wants a claim paid quickly.
Insurance is an abstract concept that becomes real at the point of claim, he said, and as such a lot of different factors go into making a strong claims service. These include elements such as clear escalation paths, open communication channels, and great onboarding and training. Having the right technical capabilities is key, Gillett noted, but these need to be aligned with empowerment.
Read more: Liberty Specialty Markets on financial results and value of being a mutual insurer
"You see a lot of teams that have got great technical capability but it's not aligned with empowerment," he said, "[My view] is that you can't have a leading claims proposition if the individuals who've got that technical capability have to go back to head-office every five minutes to get a decision made or for support on a decision that's being made. It creates paralysis when you're trying to find solutions."
Gillett believes that a claims team needs to be encouraged to be part of the broader proposition of a firm and to work with all stakeholders. A differentiated claims service can only happen if an integrated model exists, he said, if its proposition is part of the value chain that the whole business provides, and if it's involved with all the milestones in the insurance life cycle and not just at the point of claim.
Adding her perspective to this, Lucy Clarke, president of Marsh Specialty and Global Placement at Marsh, compared how the claims experience in the UK matches up with the rest of the world and noted there is a clear differentiation. It has been a tough year for everybody, she acknowledged, but her advice to the UK market would be to hold on to that reputation.
Read more: Liberty Specialty Markets introduces new head in London
"For us, for our brokers, we choose our leaders with care," she said. "There are four or five things that we think about – pricing, flexibility, expertise and capacity – but, every single time, people vote claims performance the number one thing. It really matters to us who leads our business and that they vote claims performance above price. [And it's not about] paying for everything but rather about how you deal with the situation… Are you out there talking to clients, articulating the situation and trying to find a way through? And that's what I think we do so much better here."
The future is data-driven
Following on from Clarke's point around the critical role that claims service plays in the development and continuation of strong customers relationships, Michael Gosselin chief underwriting officer - Specialty at Liberty Specialty Markets highlighted that the London market is sitting on vast amounts of rich data. Over the past year, he said, what his team have been exploring is how that data can be utilised to provide real value.
Now the next phase of development for Liberty Specialty Markets is about creating an integrated business unit that connects claims with the rest of the insurance ecosystem, he said. This is not only to service those areas where customers are having issues but also to try and mitigate and reduce those losses on the portfolio – offering a better service than just business as usual.
"I think that really brings everybody in line," he said. "And to do that effectively you need that data and analysis across the whole business. Another point is that to really solve the problems of tomorrow, we need better partnerships across industry, across products, with our brokers and our customers but also [through] joint ventures externally
"[… ] A case in point is the energy transition, which is something we're looking at heavily. That plays into the fact that we don't have all the answers right now, so we have to work together as a group to solve a lot of these problems in the future."
Resilience in the market
There's no better time to examine a market than during a time of crisis, and Ben Bolton MD of Gracechurch Consulting reiterated the words of James Lane Allen, who noted that "Adversity does not build character, it reveals it." That's the appetite in the insurance market at the moment, he said, and this time is an opportunity to assess both the good and the bad of how the market has responded to the crisis.
Bolton stated that he is a great believer in competition as a means of raising the bar of insurance services. Research across the sector has revealed that there's no benefit to doing claims on the cheap, he said, and that investment in claims services truly matters. This can be seen from those organisations that have made those investments, whose service has not just held up during COVID but even improved during the crisis.
"The idea that the whole industry is at fault here is not correct," he said. "There are players that are doing it really well and I think that the benefit for those players is through their brands, ultimately, as the claims aspect of an insurer is critical to its brand reputation. We know many carriers who have virtually built on that alone and been very successful as a result. I would like to see more of that differentiation [piece] and getting those messages across so… ultimately the customers can, through their brokers, intelligently select the best option available."
Global chief claims officer at Marsh, Rob Powell, emphasised that differentiating a great claims experience does not have to be complex. It's about leadership, he said, as emphasised by the passion displayed by Clarke, Gosselin and Gillett when communicating the difference that the right claims experience makes to clients. Going to the market in the right way starts there, as all too often claims people don't spend enough time with clients to understand their needs and concerns from the very beginning of the process.
"[A lack of these relationships] creates ambiguity and mistrust," he said. "I don't think it's a complex thing, you just have to remove those hurdles and form those relationships – that will make all the difference. And when it comes to preparing a claim, clients will always favour those carriers that help them and actually understand that they're not experts in preparing a claim and that they need assistance. So for me, let's keep it simple, let's create a bit of passion and love."
Find out more: Discover Liberty Specialty Market's unique proposition here
Liberty Specialty Markets is the international commercial, specialty and reinsurance business of Liberty Mutual Insurance Group.