NMU warns of a critical risk coming down the line for many businesses | Insurance Business UK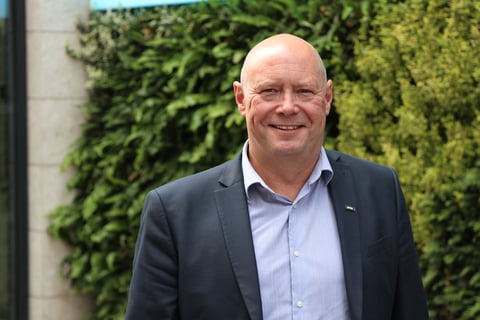 During the last 18 months, businesses around the world have had to zero in on the many, previously unexplored, challenges associated with remote working. But the reality remains that there are many known risks capable of causing significant disruption which can be offset through adequate knowledge sharing and preparation – and businesses need to keep these in mind.
In an interview with Insurance Business, Ian Allman (pictured), risk control manager at NMU, offered insight into a key example of such a risk, highlighting that the existing UK analogue Public Switched Telephone Network (PSTN) is no longer capable of supporting the telecoms infrastructure required for the growing connectivity needs of consumers and businesses. PSTN services will no longer be sold nationally after September 2023, with the closure of all PSTN lines set for 2025. These will be replaced with a fully digital network that carries data using Internet Protocol (IP).
Read more: GrovesJohnWestrup Private Clients hits the HNW market
Offering an overview of the PSTN update, Allman noted that migration to the IP Network has already begun and that, as early as June 2021, some areas will see no further new connections available to the PSTN phone network. This will have a knock-on impact on the approximately 800,000 systems in the UK that require a digital communicator to transfer calls/data via the PSTN to an alarm receiving centre – including fire and security systems, building management systems, lift alarms and nurse call systems.
"This is something that's been spoken about for quite a while within the telecoms industry," he said, "but it not necessarily being pushed out to the public. When people talk about telecoms, the natural assumption is that it's your BT homeline, but they don't necessarily think about alarm systems and the multitude of other business systems that also use that method of communicating back to an alarm centre or within a facility itself.
"It's all the same technology and now it's going to change. There's been some news in the security press, but we at NMU are trying to be on the front foot with regards to getting this news out to the brokers and then ultimately through to the policyholder so this doesn't come as a great shock to them. We felt it was important to push this information out there, advising on what's happening to make sure they get in touch with alarm providers and security systems providers to make sure their systems will be compatible with the new technology coming down the line."
In a lot of cases, Allman said, the chances are these systems are not yet compatible and it's been slow going trying to spread the message on the urgent action that needs to be taken. It has been a couple of years since BT launched its products, but NMU and its partners have yet to see a steady uptick in inquiries coming through from clients regarding how to change the technology of their business systems. It's looking likely that this will go down to the wire in the UK, with people going into 2025 only to be potentially faced by their systems suddenly switching off.
"The worst-case scenario would be that somebody might actually suffer a loss and didn't realise they'd lost signalling systems on their intruder alarm or their fire system until a loss happens and an investigation reveals that," he said. "That's the ultimate disaster from a business point of view."
Working as a risk control manager is really about the value add of the services that NMU provides its brokers and clients, Allman said. Changes like the PSTN update don't necessarily impact any of the products that the insurer sells but instead reflect its dedication to providing the best advice possible to clients who are each operating at varying levels of technical know-how. NMU works with a variety of expert partners who can provide accessible information and market updates, as evidenced by its recent report on PSTN services, which was supported by information from CSL and BT Fire & Security.
Read more: NMU on responding ethically to the coronavirus crisis
"Going back to the risk management side of what we do," Allman said, "not many brokers, outside of the nationals, have their own risk management team so they're very much reliant on insurance partners being able to provide such advice. …So, it's important that we pass that message on and that's what we're trying to do. Ultimately, we're trying to communicate with our clients through the broker network because if our brokers can take what we've published out there and relay this critical message to their clients, then everybody is better informed."