Zurich on the three main pillars of sustainability | Insurance Business UK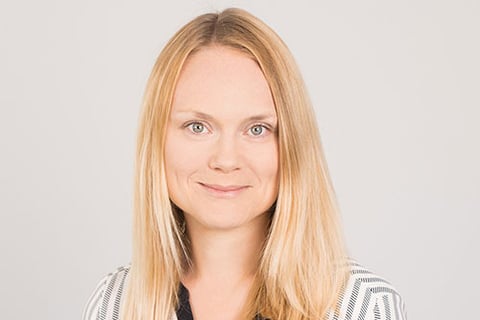 When the global insurance giant Zurich Insurance Group recently revealed its year-end results for 2019, group CEO Mario Greco outlined how the business has become a more simple, agile and efficient company with a compelling strategic vision. Speaking to Insurance Business, Zurich's head of sustainability, Linda Freiner (pictured), detailed how Zurich has been undergoing a huge transformation since Greco took over the reins, and has become a more responsible company.
A significant part of this movement has been within the area of sustainability, Freiner outlined, with Zurich making a series of bold commitments to this topic, and continually setting substantial targets for itself, which will be a continued emphasis throughout 2020. Zurich's sustainability strategy has three main pillars, she said: addressing the impacts of climate change, supporting a global workforce in transition and inspiring confidence in an increasingly digital society with a view to data privacy and data protection.
When it comes to climate action, Freiner said, Zurich's reasoning behind its commitments is twofold. Firstly, she said, it is a risk management decision as climate risk is no longer a long-term emerging risk but a current threat and the capital losses incurred by climate change are already extreme. She outlined how 30% of the total cat losses during the past 30 years happened in 2017 and 2018 and that Zurich has a role in actively managing this. The other reason, she said, is simply that it is the right thing to do and insurance companies have an essential role to play in the move away from a carbon-centric economy.
"It's not about finger-pointing at the thermal coal industry, it's about saying 'you have to move first because you are one of the most carbon-intensive industries'," she said. "And of course, it's going to be harder with conventional fossil fuels because we are going to need them in the energy mix for a very long time."
Freiner outlined how, though primary insurers are moving very fast when it comes to addressing divestment from carbon-intense products such as thermal coal, oil sands and oil shales, there has not been the same movement among brokers.
"Brokers see their role differently," she said, "but it is important that as an industry we find common ground around the bigger role we have to play."
One area of common interest is how to provide more climate risk knowledge and advisory services to customers and how to better manage climate risk, Freiner said. She can see that brokers are starting to look at climate action with a view to the business opportunity side of the conversation which, she said, will be constructive when it comes to developing new products and solutions.
Looking to the future of the workplace, Zurich is focused on evaluating how this is changing not only within the insurance sector but also across other industries, she said. In November of 2019, Freiner stated, Zurich committed to initiating work sustainability processes for its employees. This meant providing employees with personal and professional growth opportunities and a well-being focus, Freiner said, aimed at making them fit to be part of the next generation in the life of an insurance company.
"Of course, we started on the internal side first," she said, "but we also see this as being a very important topic when it comes to workers protection, and for the life and pension side of our business. We need to ask how we can adapt our products to the changing workforce that we see."
With more gig economy workers and more flexi-time work than ever before, and with people working from all over the world, Freiner said, the question that needs to be asked is 'what does this mean for the types of life and pension protection that are on offer?'.
The third pillar of Zurich's sustainability efforts is one which the business is very excited about, Freiner said, and focuses on raising awareness about the potentially negative consequences of digitisation in the insurance industry from the perspective of data privacy and data protection.
In September 2019, she said, Zurich made a public commitment to its customers to manage their data in a responsible way and never to use that data for anything that they have not made clear to the customer. This, she outlined, is essential to helping create a genuinely trusting relationship between insurance and the end-user.
"The reality is that we've always depended on data as an industry, but now we have much more of it, and at the same time there have been scandals where data is being used for things it shouldn't be used for," she said. "So, we feel very strongly that we need to be very transparent and honest with our customers around what we do with the data that they trust us with."
This links into making sure that the right structures and processes are in place to allow this to occur, she said, and Freiner believes that this is an exciting area for the entire insurance industry as it goes beyond cyber risk to the whole concept of data privacy and data protection. This is an area which must be viewed by the industry as a governance concern, she said.
"We have responsibility from the get-go when we engage with a customer. And when we see the bigger societal and environmental issues where we know the risks, then we have a role in informing our customers about it," she said. "I think that is what sustainability is about. It's about [recognising that] our long-term growth as a company and the future of society need to go hand in hand."