Broker spotlight: How one firm is giving back to the local community | Insurance Business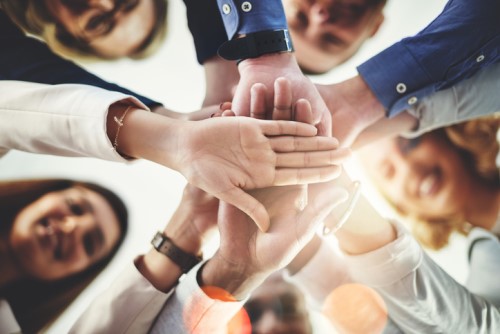 Many large corporate firms have entire teams dedicated to corporate social responsibility. But for smaller organizations, doing work in the local community and giving to charities requires some extra legwork.
For some brokers, though, that's all part of a days' work. Thurrock-based SEIB Insurance Brokers says giving back is in its DNA.
Following the launch of its SEIB Giving Initiative this year, the brokerage will be granting an impressive £100,000 to good causes in 2019. One winning charity will receive a grant of £50,000, while the remaining £50,000 will be split between other good causes.
The firm is asking the general public to put forward their nominations for the charity they would like to see win the £50,000 pot, with nominations open until November 30. Once a shortlist of charities has been drawn up, SEIB clients will have the final vote for their favourite project.
Read more: Insurance brokers – why it's all about making a difference
"At the core of SEIB is putting something back, it's always been the same. We are owned by Ecclesiastical and we've always supported different initiatives, but we are able now to do much more," Nicky Mackenzie, marketing manager at the firm, told Insurance Business.
Heavily involved in equestrian and equine insurance, the broker also has a number of charity initiatives centred around horse-riding. In the past eight weeks, it has also donated to two local hospices: St Lukes received £2,500 and Little Havens Hospice received £12,000.
With its efforts tending to focus on smaller charities, Mackenzie says the money can stretch further.
"Because we are often looking at small to medium sized charities, the money doesn't just disappear into a big pot – it's a capital investment that makes a big difference. For some of these small charities, £10,000 can make a huge difference," she said.
"We are a national broker, but we do pride ourselves on giving a local service and knowing our clients very well. It does help us to build a profile within the community too, and helps us to give something back to our clients," she went on to say.
By letting clients have a say on which charities receive support via the Giving Initiative, customers are able to highlight causes that are close to their own hearts – which means new charities can get some well-needed attention.
"We want to hear about charities we wouldn't normally hear about. We get to hear about charities that barely get any support, and that many people don't even know about. It's very exciting to be able to help these charities that aren't even on people's radars," Mackenzie said.
"My view is that it would be wrong for us to select the shortlist of winning charities as there are so many good causes that we don't even know about, that our clients would want to support. We need people to vote for them so that the money goes where it will really make a difference," she continued.
"We try and put something back and add value wherever we can for good causes. Giving something back is all part of CSR, and as you can, you should."