QBE announces winners of "Charity of Choice" award | Insurance Business UK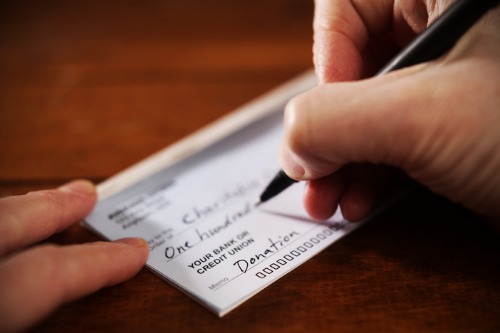 QBE has announced the 40 charities that will each be receiving a £2,500 donation as part of its first ever "Charity of Choice" award.
The Charity of Choice award, a new initiative by QBE's charitable arm, the QBE Foundation, saw a total of £100,000 go to broker-nominated charities across the UK. Qualifying charities were randomly selected to receive a donation.
The cash awards were open for nomination from all UK FCA-recognised brokers, who submitted their nominations last month.
Read more: QBE giving away £100,000 to UK brokers' favourite charities
"QBE has a proud history of supporting good causes that benefit the communities in which we live and work," said Grant Clemence, chair of the QBE Foundation in Europe. "With the help of brokers across the UK regions, QBE's Charity of Choice awards are helping make a difference to people across the UK. We're absolutely delighted with the response from brokers for a wide range of great causes."
The QBE Foundation has donated over £8 million to charities since its launch in 2011, through a combination of initiatives such as matching employee fundraising efforts and payroll giving donations to providing grants to charities and encouraging employee volunteering.
And the winners are: Birmingham Mind (Birmingham); Building Futures Ease (Newcastle upon Tyne); Candlelighters (Yorkshire); Cardiac Risk in the Young (across UK); Caring in Bristol (Bristol); City Hospice (Cardiff); Climbing Out (across UK); Create a Dream Foundation (South Yorkshire); Dorothy Parkes Community Centre (Birmingham); Dr Kershaws Hospice (Manchester); Eddystone Trust (Devon, Cornwall, Somerset, and Gloucestershire); Empire Fighting Chance (Bristol, South Gloucestershire, North Somerset, South Wales); ERIC (across UK); Erskine Hospital (Scotland); Glasgow Sick Children's Hospital (Scotland); Habitat for Humanity (across UK); Happy Space (regional); Huggard Centre (South Wales); Jessie May Children's Hospice at Home (Bristol, South Gloucestershire, North Somerset, Wiltshire, Bath, and North East Somerset); Kent Surrey and Sussex Air Ambulance Trust (Kent, Surrey, and Sussex); Leeds Children's Charity (Leeds); Manchester Mind (North West); Orchardville (Northern Ireland); Oscar's Paedeatric Brain Tumour Charity (North Yorkshire); Parkinson's UK (across UK); PEEPS (across UK); Queenscourt Hospice (North West); SANDS (England); St Andrew's Healthcare (across UK); St Oswalds Hospice (Newcastle upon Tyne); Tackle4MCR / Community Foundations for Lancashire and Merseyside (Greater Manchester and Merseyside); Tendring Eldercare Limited (Essex); The Children's Adventure Farm Trust (North West of England and North Wales); The Driving Force (Scotland); The Forget Me Not Children's Hospice (West Yorkshire); The Maddi Foundation (across UK); The Shuttlewood (Leicestershire and East); Clarke Foundation (Midlands); The Wilderness Foundation UK (Essex); WellChild (across UK); and Zarach (Leeds and West Yorkshire).