A year in insurance – from future Prime Ministers to climate change and Kit Kats | Insurance Business UK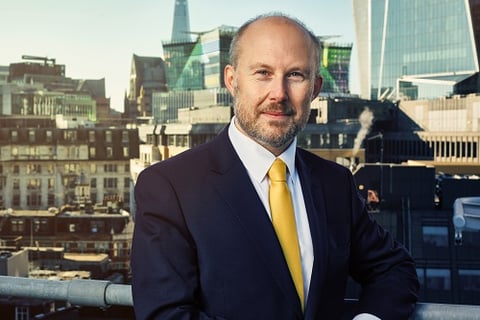 2019 and the theme of our Manifesto was 'Risks and opportunities' - and there were certainly plenty of both. Launching the Manifesto in Westminster at the height of the Brexit protests and demonstrations outside was an interesting start.
We expected to exit the EU by the end of March, but we are still now part of Europe until January 2020. Our impending exit will impact insurance brokers, some more so than others. Many of them looked to their trade association for guidance and we met the challenge, working with consultants KPMG to deliver a Brexit micro-site and a guide that is helping our members prepare. For consumers, we rallied with the MIB and Department for Transport to highlight the need for Green Cards while driving in Europe post-Brexit. So, by the time we leave if there's no deal we hope that insurance brokers and drivers will be ready.
2019 was to be far from dull – we invited a former mayor of London to speak at our conference in Manchester. At one point it was just me and him happily shooting the breeze about the BIBA manifesto in the greenroom corridor until BIBA's beleaguered Head of PR, Pam called with urgent requests from the main UK broadcasters to gain entry as they had heard he might run for PM. We fended off the media circus, but the big announcement was indeed made on our stage and BIBA had an unprecedented time in the headlines and even got a mention on Have I Got News for You!
Though Boris stole the media show its was actually something completely different that grabbed hearts and minds. Never have we had such a deluge of positive feedback as that penned on the session with Freddie Flintoff, Professor Green, Katie Piper and Tanya Byron. These household names spoke openly and candidly about their own mental wellbeing and the challenges they faced. Their frankness struck a chord with the audience and was the catalyst for BIBA's ongoing programme to help members develop their own approaches.
Climate change also became a massive political issue and I found myself walking through Extinction Rebellion tents to meet with Minister Kwasi Kwarteng about Green finance. But it was flooding in the north of England that raised the question of the environment for BIBA, our members and their customers. We will continue to promote the Flood Re facility for homes in flood zones and point brokers to the BIBA scheme for businesses in flood zones.
Access to insurance is high on the BIBA agenda and always will be. We were delighted that with the ABI and HM Treasury we were able to renew our Agreement on Age and Insurance, which signposts customers that cannot access motor or travel insurance because of their age to specialist providers or to BIBA as a signposting service. We are looking to replicate this successful arrangement into the protection insurance market where we are close to finalising an agreement. For those with cancer and other serious medical conditions we are offering our expertise in solution-finding to the FCA and MaPS to ensure those customers can find suitable travel insurance.
Our habitual autumn tour of the regions provided insight into what's front of mind for the UK's insurance brokers. We heard about the ongoing hard market in PI; IPT; terrorism insurance (we were glad to get the Counter Terror Bill enacted to cover NDBI); mergers and acquisitions; and a whole myriad of other issues.
We were also asked to meet ministers at 10 Downing Street in regard to problems with insurance for properties let to tenants on benefits.
In regard to the 'risks' in 2019 I've run the gauntlet of actually getting to work - one or two tumbles from my commuter bike in Canterbury - a great place for cricket but not so much for cycling in the rain. I have had my first attempt on an electric scooter (at a party conference) – and once their legalities are sorted perhaps an alternative way to get to the station! I also ticked off a bucket list wish and headed out to the Le Mans 24hr race for the first time this year to see something bit faster– with a posse of brokers, of course – which was a risk in itself. I also risked my sporting reputation, with the opportunity to play Darts with a couple of world champions at our conference - thankfully I won through, beating Steve in the shoot-out!
My PA, Mary moved on to bigger and better things working for our CEO, though luckily for me Beverly stepped into the breach and is, as we speak, acquainting herself with all things BIBA as well as my Kit Kat requirements! I was also delighted to welcome Alastair on to the BIBA team.
The end of 2019 will see the changing of the guard on the main BIBA Board, as our Chair Lord Hunt of Wirral steps down and Jonathan Evans takes the reins to steer us forward. Jonathan's first main duty will see him in action at the launch in Parliament of our 2020 Manifesto. Of course, I can't give away any secrets about the content but suffice to say it's our biggest and best ever – BIBA will certainly be busy in 2020.
Seasons greetings, and I look forward to working with everyone in 2020.