Looking to the future at Lloyd's | Insurance Business UK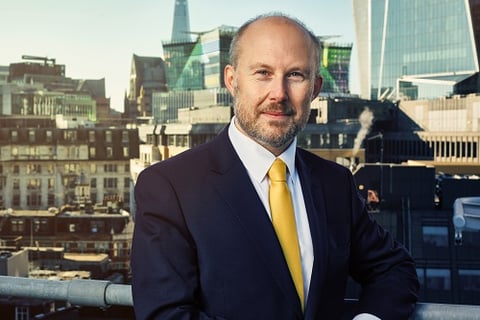 In a previous Millennium when I was a very young broker, my then-CEO Harold Stenning took me on a visit to 'the City' where we visited Lloyd's of London. This included both the 'old' building at 51 Lime Street as well as the 'modern' building at number 1. It really ignited my interest in the fascinating and unique market Lloyd's represents.
Fast-forward to 2019 and Lloyd's has been consulting on its ambitious new strategy to drive modernisation and growth for the next decade. Branded The Future Strategy at Lloyd's, the document sets out six bold ideas to bring about radical change and stimulate significant growth – Lloyd's is looking to double its premium income by 2030 writing £60 billion, while reducing its expense ratio from 40% to 25%.
Bearing in mind some of the issues raised by BIBA members regarding the market dislocation left by the Decile 10 planning process last year which has caused significant problems for many members and their clients, BIBA was delighted to see Lloyd's take this pro-active approach.
In brief, Lloyd's six ideas are:
Cementing its position as a leading market for complex risk.
Building a new digital risk exchange.
Attracting new capital.
Offering a 'Syndicate in a Box' solution to help MGA's transition to syndicate status.
Offering a next generation claims service.
Building an ecosystem of services to drive innovation.
BIBA is proactively engaging with Lloyd's and we recently took a delegation of members to visit the Lloyd's Lab where these ideas are being tested. We raised the issue of 'access' and making it simpler for members to transact business at Lloyd's while recognising the important role that specialist wholesale brokers play in qualifying and presenting risks to underwriters. In this vein, the proposed digital exchange is intriguing if it allows access to specialty products not readily available in the company market.
We also discussed how Lloyd's can balance its image as a being a 'market of last resort' for difficult to place risks while writing more mainstream UK business. We advised against competing head on with the composites, as it would be preferable to offer something different, be through for example its unique set of global licenses to write cross-border business or building industry vertical propositions enriched with coverages that address emerging risks such as non-damage business interruption and reputational harm. Lloyd's has a great reputation for innovating and taking on risks before the rest of the market has woken up. The tectonic shift in company balance sheets from tangible to intangible assets offers a huge opportunity for it in areas such as intellectual property risk.
We were intrigued by the 'Syndicate in a Box' idea allowing MGAs with a niche focus to transform themselves in a low expense manner into a syndicate. This could help solve some of the capacity issues that face the UK market today, notably in the PI and liability markets.
The idea to build a world class claims service is welcome – members felt that Lloyd's has work to do in this area where it has been criticised in the past for 'underwriting at the point of claim' while collection and payment of claims has been slow and complicated. Lloyd's pays $1.3 billion per annum settling claims, so there's a big prize if efficiencies can be realised and a better customer experience achieved in the process. The vision to use technology to settle claims even before the client may even know a loss has happened was impressive.
We recognise that Lloyd's needs to restore profitability before it can return to growth. We understand that much improved conditions in certain classes will allow Lloyd's to accept revised syndicate business plans, which will help restore much needed capacity.
We will stay close to Lloyd's as it finalises its blueprint and starts bringing each of the six ideas to life in the course of 2020, emphasising at each turn the pivotal role played by the broker in its future success.