Applauding insurance's New Generation | Insurance Business UK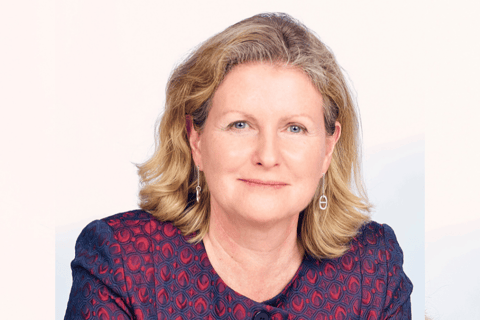 Developing fresh talent invites innovative thinking, a fresh perspective on how the insurance profession operates and encourages curiosity for change in the sector's workplace.
The Chartered Insurance Institute's belief that encouraging fresh and innovative thinking will enable us to meet our Royal Charter requirement of securing and justifying the confidence of the public is why we launched our flagship talent programme, the New Generation Group, back in 2011.
Each year we gather 40 promising professionals from claims, underwriting, broking and the London Market and set them the challenge of identifying and completing a project or initiative they believe could make a difference to the insurance profession.
After 12 months together, which saw them taking part in a parliamentary panel discussion, meeting with regulators, plus receiving media training, the New Generation Groups presented their work to the board and I at the end of last year.
Unlike the BBC's Apprentice programme - which yet again leaves you despairing that surely this can't be the hungriest hopefuls in the business world who are worthy of competing to win a six-figure salary job - our New Generation Group never fails to be inspiring about the talent our profession attracts.
Our broking group proposed implementing a minimum qualification requirement for insurance professionals.
The group approached leading voices from throughout the insurance sector to gauge their opinions and the responses they received were overwhelmingly in favour of this.
The group also examined current perceptions around the prestigiousness of broking professionals and the challenges that those entering the profession face in terms of qualifications, as well as the apprenticeships levy and how well young brokers are supported by their firm in taking qualifications.
The group's work consistently demonstrated how, if we are to build public trust in the insurance profession, it is vital the CII continues to support you by delivering relevant learning, insightful leadership and engaged membership.
Our New Generation Broking Group also surveyed various groups of customers, including commercial and personal insurance buyers, and found knowledge of staff was voted the most important factor when choosing an insurance broker, even ahead of price.
Marios Zakakiotis, client executive at broker Sutton Winson, explained that more than 70% of customers surveyed already believed brokers were required to have a minimum level of qualifications despite there being no such regulatory requirement.
He felt implementing a minimum qualification standard for broking professionals would not only support customers' perceptions but also provide an excellent source of knowledge, especially for those at entry level.
The New Generation Claims and Underwriting group also had a skills and knowledge focus, investigating how roles in the profession are evolving and to what extent this is driven by technology and innovation.
Their research examined technological trends that could shape future claims processes while considering the skillsets needed.
This fantastic work by the New Generation groups, along with the feedback received from members via our Shaping the future together consultation, will help shape our learning and qualifications moving forward.
Our New Generation Group, and the visionary projects they produce, highlight how we must all ensure we do not become too comfortable with the way things operate and how we should always strive to make things better.
Why are we here? Why are we doing it in this way? Year-after-year our New Generation Groups never fail to impress by producing professionals who are inquisitive about their relatively new workplace surroundings and will ask 'why'.
They offer objective ideas and information about tasks, projects, responsibilities, clients, and can help to create a more efficient and well-oiled ship.
This is something the FCA is clearly keen to see from our profession with the Consumer Duty they plan to introduce in 2023 and why, in my final few months with the CII, I want to applaud all the New Generation Groups I have met with – as well as thanking the FCA and PRA for their involvement with the programme, which gives members an invaluable introduction to regulation.
Long may the New Generation Groups continue to command respect – they are one of the most tangible examples of what the CII is here to do: build public trust in insurance, by giving professionals the platform they need to galvanise action across the sector.