Establishing a professional map for insurance careers | Insurance Business UK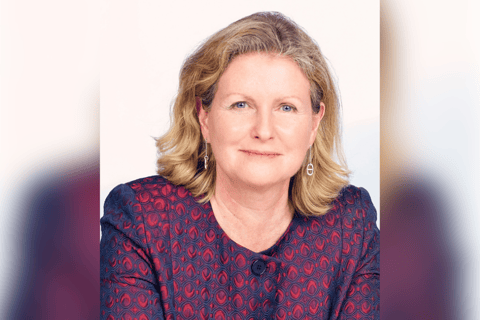 As a key enabler of the 21st century economy, it is vital the insurance profession – together with their professional body – continues to evolve in step with the modern world.
There is still a need for practitioners to have a comprehensive understanding of our sector: its fundamental principles, its market and products, and the laws and regulations that govern it. A comprehensive foundation knowledge verified by an independent body like the CII.
But practitioners today also need specialist knowledge to provide expertise, especially when technology is reducing the administrative burden, speeding up processing, and freeing up time to focus on more holistic advice and support.
This expertise needs to be kept up to date to address new challenges such as systemic risk, environmental, social and governance issues, unmet needs and the demand from both the public and regulators for greater transparency.
Professionalism is about more than technical knowledge. Professionalism is also about the skills and behaviours practitioners need to secure the trust of the customer and build trust in the insurance profession.
To help equip insurance professionals with the skills, behaviours and knowledge they need to best support consumers, our 'Shaping the Future Together' consultation proposes updating and expanding our competency framework.
In the consultation, we call this new framework the Professional Map, and propose it becomes the 'golden thread' that ensures our membership services, qualifications and learning reflect the sector's needs and remain relevant now and in the future.
The Professional Map identifies eight initial areas of technical expertise to focus on: claims, financial planning, insurance broking, mortgage broking, non-core functions, paraplanning, protection advice and underwriting.
These areas are complemented by seven interpersonal and attitudinal behaviours that define the way each function should deliver professionally: curiosity, customer focus, drive to deliver, impact, inclusivity, insight, and integrity.
These behaviours will be developed by the following transferable enablers that help practitioners perform to high standards, regardless of their role: core knowledge and skills, data and technology, and ethical working.
We intend our Professional Map to become a common reference standard for the knowledge, behaviours and enablers that a practitioner needs to demonstrate required competencies at each level of their career.
We believe it is vital, therefore, that our future learning solutions cover professional behaviours and skills as well as technical knowledge, to ensure we support the development of practitioners who excel, adapt, and leverage the future world of work.
Student feedback also tells us it can be difficult to understand which CII qualification pathway to choose to attain the right development for their role and ultimately reach Chartered level.
We also have evidence that students will study subjects that they are not required to learn for their roles but do so to get the "right number of credits" to achieve the outcome they are seeking.
This isn't useful for the students or their employers and needs resolving. We want people to study what is most relevant to their role and sector to show they have met professional standards. In the future we believe insurance professionals need clarity and simplicity to the routes to becoming qualified.
In a fast-moving world where customers' expectations are constantly evolving, the CII needs feedback from all our stakeholders via our Shaping the Future Together consultation to ensure our vision for qualifications and learning gives you the support you want, in the way you want to receive it.
I encourage every insurance professional to take part in the consultation today by visiting https://www.ciigroup.org/en/shaping-the-future/ and to click on the 'Submit your consultation response' button.
The deadline for consultation responses is December 17 and it will take just a few minutes to complete a single section of the consultation response. You can choose how many sections of the feedback you want to complete.