Back to the future – return to events key for next generation | Insurance Business UK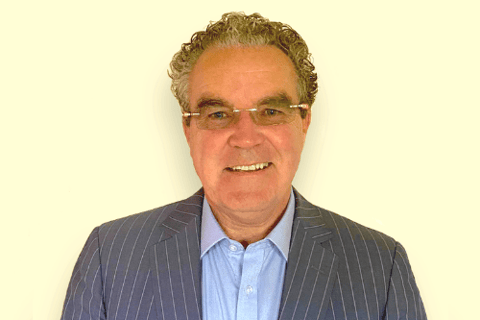 Last month heralded the return of face-to-face events, with the MGAA annual conference and exhibition among the first major insurance events to return to reality after 18 months of online business meetings, remote social events, and often hit-and-miss virtual conference activity.
From the excited buzz throughout the venue from the opening keynote delivered by Aston Lark's Peter Blanc to the closing awards ceremony presented by F3 inspiration Billy Monger, it was clear the market was ready for this step towards normality. Over 700 of our colleagues took the opportunity to dust down their smart clothes, shine their shoes and arm themselves with business cards in preparation for a day of networking, learning and relationship building in the City.
Over the past year and a half, we have speculated at length about what a return to normality might look like, we've debated the value of online meetings and the development of a hybrid working environment that allows many to continue working from home. But what we often fail to consider in these arguments is the impact of these fundamental changes to the way we work on the next generation of insurance talent.
For many new entrants to the insurance profession, the MGAA conference will have been the first opportunity to meet their partners and clients in person, the first time they've been in front of potential new business leads, possibly even the first time they'd seen some of their own colleagues outside of the Teams window.
For us seasoned veterans of insurance, we know how interesting and vibrant the profession can be, a mixture of personalities and characters passionate about their trade and eager to impart knowledge on their niches in the market. But for the younger generation, or the newly initiated, the opportunities to discover this have been severely limited.
It is partly for this reason that despite recruitment of new talent during the pandemic continuing apace, retention rates have faltered as starting a new job remotely with very little personal contact between an employee, their team and mentors have taken their toll.
The insurance community thrives on the opportunity to meet new people and learn new things. It may be a technical profession, with a lot to learn and remember, but the ability to turn around and chat to a colleague or manager on the next desk and ask questions is invaluable. This has been missing from the daily lives of our employees since early 2020; as has the opportunity to absorb the culture and dynamic of a business which is key to connecting to your employer and to motivation.
For many of us, our career progression has been influenced by the people we've met along the way, with a chance meeting at a conference, for example, having the potential to open new doors and possibilities. The chance to speak with long-time members of the insurance community can also inspire the next generation to take on new challenges and supercharge their development.
Our MGAA Next Gen group, a newly elected committee of the future leaders of our profession, held its own workshop during the conference, arranging for leading career consultants to provide insights into the impact of COVID-19 on career development. It is sessions like this, interactive and in person, that offer young professionals the chance to engage and explore career opportunities in a way that is simply not as effective online.
It has never been more important to attract and retain the next generation of insurance talent. Ours is sadly not a profession at the top of many people's hitlist, and without experiencing this type of event, many will not understand how dynamic and exciting insurance really is. As we return to normality, we must keep in mind that though the balance of home and office working is important, it is in-person events that help us to truly bring the profession to life and provide compelling opportunities for our future leaders to grow and thrive.