BIBA Manifesto 2023 revealed – delivering stability | Insurance Business UK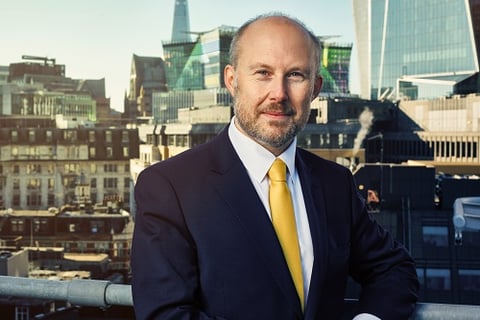 Every year we look to re-invent a little and start afresh with a new Manifesto – our transparent and heavily researched agenda for the year ahead.
Ten years ago, our Manifesto theme was 'Meeting the growth challenge'. Our members have certainly done that, especially in the last 12 months. Despite everything thrown at us, our sector had grown considerably. Just take a look at the stats page in our Manifesto, which confirms that insurance brokers now transact a staggering £85 billion of Gross Written Premiums, an increase of more than £11billion in the last year, and broker market share, in the main, is increasing. UK brokers now place 80% of UK commercial lines' GWP (up from 77%).
This year – our Manifesto theme is Managing Risk - Delivering Stability, chosen because risk management is what brokers do, and we certainly want stability in regulation, stability in the economy and in inflation and not to mention stability with Government in these challenging times.
Insurance plays an important part in the economic well-being and stability of our society for both individuals and businesses too. It protects a firm's balance sheet, enabling investment and growth.
The Manifesto has fantastic case studies that showcase the vital role brokers play. Legendary broadcaster 'Whispering' Bob Harris needing travel insurance, an inspirational example from charity Myra's Wells using our Find Insurance Service, and one of our member brokers, who could source travel insurance for their teams to go and drill wells to supply fresh water for local communities in Burkina Faso, as well as Rugged Nature a men's cosmetics firm which struggled to find insurance after changing their operations – until they found a BIBA broker that is! We have a great story to tell.
So what are BIBA's key agenda items and broker issues for 2023?
Firstly new research from Aon, and by Premium Credit, highlighted the risks CEOs are most concerned about and gave insight on insurance buying choices. BIBA, with London Economics, conducted a new study which shows that the average regulatory costs (direct and indirect combined) are equal to 8.1% of insurance intermediation fees and commissions. Yes, we did a double take when we saw that and will do our level best to make it more proportionate.
We will be working on issues around the cost-of-living crisis, the hard market, underwriting considerations, flood, inflationary pressures and how that affects underinsurance and claims, careers and apprenticeships, overburdensome regulation, ESG, cyber, service, IPT, financial inclusion, motor, the coming Protect Duty and the review of the Personal Injury Discount Rate. There are also the big ticket issues that continue their progress including:
The 'once in a generation' opportunity in the Financial Services and Markets Bill, to put into statute a new growth and competitiveness objective on regulators – finally holding the FCA's feet to the fire.
Working with the FCA to provide brokers with a smoother sales journey through much needed changes to the fair value assessments process.
Continuing the positive progress made with the FCA on FSCS fee reforms where we are examining the funding class thresholds. We believe the 'polluter should pay' and have put forward some alternative proposals ahead of a welcome next level of consultation.
It makes a pleasing change to have a Manifesto that does not have to focus on COVID or Brexit!
We will continue to burn the midnight oil to ensure that transparency and more insurance solutions are brought forward to leaseholders residing in multi-occupancy buildings with cladding. We met the Housing Safety Minister recently, and good progress is being made.
We are perennially grateful to our members who are so open about feeding their issues into us and to key insurers and other stakeholders and bodies mentioned in the Manifesto for their support on the issues raised.
I hope you will read our 2023 Manifesto, and if anything inside strikes a chord, engage with the BIBA team and perhaps consider joining a BIBA committee (we have lots) to help the cause of broking.
We will be taking the Manifesto with us to discuss these issues, with those of all political persuasions in Westminster, in the devolved administrations, to regulators, party conferences, charities, journalists and will do our level best to progress as many of these points as far as we can get them.
I'm looking forward to working with everyone for the year ahead in what should be another exciting year.