BIBA Manifesto 2022: Managing risk | Insurance Business UK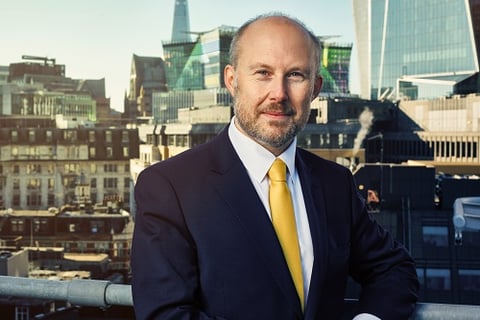 In our 2022 Manifesto: Managing Risk, we focus on the ways brokers help businesses and consumers manage a wide range of risks. That's a pretty comprehensive subject, so what concerns have BIBA members raised, and what are we focusing our attention on this year?
The latest market statistics highlight the importance of insurance brokers who place £74 billion GWP in the UK, written across all lines of business. But, brokers face a threat - one key theme that runs like a river, like a torrent, through our whole Manifesto, is of increasing concern to members. It is, of course, regulation! Both the pace of new regulation and how far-reaching the effects of disproportionate regulation have been on the broker community, affecting productivity, innovation and the cost of running a business.
This is a matter we have taken up with the FCA itself and HM Treasury. In our 2022 Manifesto the Insurance Minister, John Glen MP acknowledges the efforts of the broker sector, stating:
"Insurance brokers make a significant economic contribution and help to drive the UK's reputation as a global leader in insurance. Brokers can help improve outcomes for consumers and businesses across the United Kingdom by helping customers manage their risks and create new opportunities. BIBA's action on financial inclusion is helping vulnerable consumers access the insurance they need, and I urge them to continue this important work."
The reason I am putting the spotlight on Mr Glen, is that he holds one of the most important keys to achieving more proportionate broker regulation as leader of the HMT Future Regulatory Framework Review. This review picks up on an issue we have been lobbying on for four years - to introduce a growth and international competitiveness objective on the regulator and new annual reporting requirements to go with it. This is much needed and ultimately should help ensure the regulator is more proportionate in what they do.
We also call on the FCA not to stifle innovation and to allow brokers to get on with the day job. We learned that, frustratingly for members, the FCA can take up to nine months to change a simple appointed representative or senior manager's permission. Delays like these are holding the sector back.
In a similar vein, a whole chapter is dedicated to reforming how the FSCS is funded to make it fairer for members, while continuing to protect consumers. We are already working on our vision of new models of how the architecture could look going forwards. This will inform our response to the FCA discussion paper DP 21/5 on the FSCS and how it is funded.
Introducing the theme of managing risk, the Manifesto includes new research by Aon, identifying the top 10 global risks. Number one is cyber risk. The Department for Culture, Media and Sport reports that only 6% of SMEs have a robust stand-alone cyber policy, yet the threat of attack and ransomware demands has increased dramatically in recent times. Allied to this, we are increasingly concerned that many property policies now exclude all cyber-related perils.
Sharing the risk is the important opening Manifesto chapter. We have seen an unusual level of Government insurance interventions in the last two years, including COVID cover for live events, film and TV and the care sector. Government also aims to unlock issues with cladded buildings being remediated - we welcome their forthcoming intervention on professional indemnity insurance around EWS1 work. Government interventions are complicated, so we are pleased at the creation of the Contingent Liability Central Capability unit to help focus on areas that are most challenging in our sector. We are committed to working constructively with them.
Our work this year will also seek good outcomes on flooding. Our Manifesto seeks to achieve: Flood Re adopting build back better, tighter rules and regulations around building properties in flood risk areas; and the introduction of a new Flood Insurance Directory to help more people at risk of flood access insurance more easily. We are confident of progress with our campaign for recognition of flood resilience measures too.
BIBA's motor committee is going to be heavily involved in matters arising from the ongoing evolution of motor insurance. We have the opportunity to change elements of the Road Traffic Act to reflect the expected massive changes in road transport over the next few years.
We will be working to understand and mitigate potential issues with the incoming Protect Duty on terrorism; and we seek collaboration to reform, and make clearer, business interruption insurance.
As usual, BIBA will be helping brokers keep on top of changing risks with ongoing support, good practice guidance and new publications on trade credit, and cyber insurance, claims, sustainability and underinsurance.
We are committed to helping our members meet ESG requirements and achieve greater inclusivity; we will promote careers in insurance; and help support a focus on employee wellbeing.
Access to insurance is BIBA's passion and linked to our firm belief in the benefits of using an insurance broker which we will promote widely. We aim to increase the visibility of our Travel Medical Directory which helps firms fulfil regulatory requirements and help customers. To help brokers and consumers we are asking FOS to resolve long-standing complaints and reduce handling time.
Insurance Premium Tax generates £6.3 billion in revenues but impacts affordability. We believe that reducing IPT will result in a higher take-up of insurance protection. In specific areas, motor insurance telematics; property insurance for cladded buildings and cyber insurance, we believe targeted relief from IPT would be a real benefit. And to address a historic anomaly we want the rate of IPT on travel insurance to come into line with other insurances.
There is much more in the Manifesto, you can find it at www.biba.org.uk. Now the hard work begins, to progress the 24 commitments and 52 calls for action to help members and their customers.
As ever, we rely heavy on our insurance broker community that make up our committees and boards and help us with their incredible insight and efforts in bringing home the calls for action and commitments we seek. I look forward to working with you all.
Stay tuned to Insurance Business for more reaction and insight on the BIBA Manifesto over the next week.