Climate change inertia: a stink bomb waiting to detonate | Insurance Business UK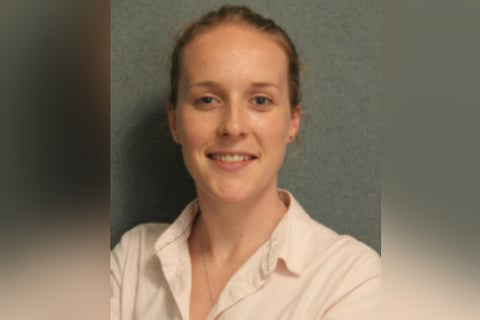 Climate protestors laid a sensory assault on Lloyd's of London last week, setting off a stink bomb outside the main entrance of the world's oldest insurance marketplace to protest its ongoing support of fossil fuel projects.
This followed shortly after the same group of activists, known as Insurance Rebellion, used a tipper truck to dump a large pile of fake coal at Lloyd's headquarters in April, blocking the entrance with two meters cubed of black rubble.
If a literal stink bomb isn't enough to grab the industry's attention, how about a stink of a more figurative nature?
In what should be a serious wake up call to the insurance industry, oil and gas giant Exxon Mobil Corp. was recently brought to its knees by a tiny activist hedge fund over its climate strategy.
On Wednesday, May 26, the little-known investment firm named Engine No. 1, which holds a stake worth just US$50 million in the US-based energy behemoth, held a successful coup in which it managed to unseat two of Exxon's board members and replace them with nominees who will pressurise the company's leadership to increase their efforts in combatting climate change.
Read next: The rights and the responsibilities of activism
The dissident shareholder group successfully rallied support from institutional investors and shareholder advisory firms – including Exxon's second-largest shareholder BlackRock Inc., and British insurer Legal & General Group Plc., which has a US$1.5 billion stake in the firm.
The success of the climate coup highlights the extent of investor dissatisfaction with the oil and gas giant's approach to climate change, and should act as a stark warning for other public companies, including insurers.
As Ric Marshall, executive director of ESG Research at MSCI, told Reuters: "It's a huge deal. It shows not just that there is more seriousness apparent in the thinking among investors about climate change, it's a rebuff of the whole attitude of the Exxon board."
Stink bomb or not, the pressure is rising for insurance leaders to "walk the walk" with energy transition. Simply "talking the talk" and publishing grand statements about reaching net zero carbon by 2050 will not satisfy the demands of climate-conscious investors.
Read more: It's time to UNMUTE your policy language
Chubb CEO Evan Greenberg recently came under fire for this. In May, climate campaigners delivered a letter to the global P&C insurer's headquarters in New York, Zurich and San Francisco, calling on Greenberg to strengthen Chubb's coal policy and stop insuring new oil and gas projects.
Despite Greenberg positioning Chubb as an early leader among US insurers on climate, and stating that Chubb's coal policy reflects the firm's "commitment to do our part as a steward of the Earth," campaigners have said "Greenberg simply isn't living up to his rhetoric on climate" due to Chubb's ongoing support of fossil fuel projects around the world.
Some insurers are in a tight bind. Many have legacy contracts and investments that are perhaps contrary to current demands around energy transition and climate change. It can be challenging to wind down portfolios and shift business priorities at a speed matching the ever-growing wave of climate change realisation around the world.
The one thing insurers cannot do is nothing. Actions, when it comes to climate change, really do speak louder than words.