Editorial: Celebrating 'Rising Stars' in the wake of COVID-19 | Insurance Business UK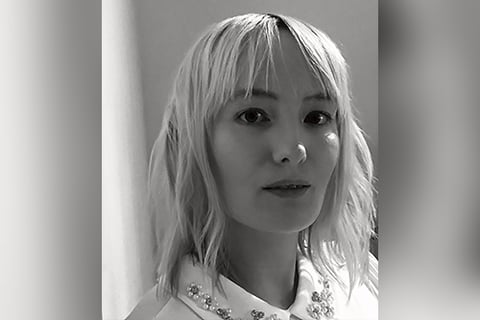 Earlier this month the BAFTAs looked to celebrate the best national and international films of 2020 and early 2021 and, towards the end of April, the Oscars will do the same. Across the world, however, viewing figures for award ceremonies across the mass entertainment sphere have slumped in viewership and audience engagement. Part of this is likely due to the socially distanced nature of these events, which has yet to capture the allure of music or TV or film industry stalwarts gathering in person. However, there is, perhaps, also a deeper-rooted reason for these numbers.
Read more: Never waste a good celebration
2020, with 2021 now carrying its mantle, was the year that everyday people doing everyday jobs broadcast that there is nothing ordinary about the work they do and nothing predictable about the role these jobs play in holding communities together. The star quality we've all come to appreciate during the COVID crisis has come not from the silver screen, but instead from the parents balancing remote working and homeschooling, to caregivers, to healthcare staff and the diligent people making up so many work environments.
From an editorial standpoint, a demographic I would like to pinpoint is that of the young talent working across the entire spectrum of the insurance profession. The pandemic has impacted people from all walks of life but, from conversations across the industry, I know that many young professionals are feeling the weight of the crisis particularly keenly at this time.
Being relatively new to the job market generally means that the younger generation is less financially stable and even now, over a year into the crisis, people are working at makeshift desks, at kitchen tables and in less than ideal working conditions. COVID has been a time of significant isolation, with almost every available source of distraction closed or limited in some way while months of lockdown have prevented the general public from seeing relatives and friends, and from forming new relationships.
Read more: Brightside MD on creating pathways for young talent in insurance
Social engagement is also a formative part of working life as industry engagements and events are crucial networking tools for young talent. Whether working from home harms career advancement opportunities was a question asked long before the pandemic struck but, while everyone is in the same remote working boat, there can be little doubt that digital communication channels can reduce professional visibility. In addition, for those uncomfortable with the prospect of remote onboarding, the current status quo is creating tensions regarding looking for new jobs or seizing promotion opportunities.
With these challenges in mind, and building on the growing recognition of the people around us who deserve accolades and celebration for the extraordinary work they do, it feels fortuitous that Insurance Business UK is currently searching for its Rising Stars 2021. Insurance Business's Rising Stars award is seeking to acknowledge those insurance professionals aged 35 or younger (as of March 22, 2021) who are forming the foundation of the sector's future. The deadline is coming up this Friday and anybody working in a role that relates to, interacts with, or otherwise impacts the general insurance industry is invited to step up the plate.
Read more: The alignment between young talent and strategic development
For directors, human resource officers, mentors, sponsors and anybody working alongside any up and coming talents, the time is now and the opportunity is here to signpost your support for the young men and women who are, in turn, supporting you. In my role, I have had the pleasure of speaking with a remarkable array of these talents, working in roles both front of house and behind the scenes, and I never cease to be impressed by their knowledge, composure and, most strikingly, their seemingly boundless enthusiasm for the profession.
It seems to me that the future is in good hands, and this is a great opportunity to shake those hands.
Rising Stars 2021: Nominate your candidate now