Editorial: Never waste a good celebration | Insurance Business UK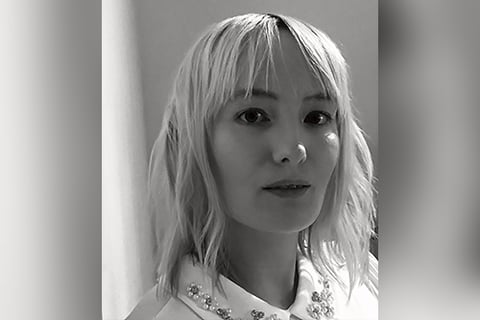 Over the last year, swathes of the insurance sector have adopted Winston Churchill's advice to "never waste a good crisis", rapidly rallying to offset the challenges of COVID-19 by moving to a digital-first standard and accelerating innovation to meet the changing needs of consumers. But after 12 months of crisis, and with the Easter bank holiday starting this afternoon, I think we could all do worse than to expand the remit of that excellent advice to include that we "never waste a good celebration."
The first tentative steps out of lockdown are being taken this week and the national press is filled with images of families and individuals seizing the opportunity to make the most of the sunnier days promised by weather reports. Across social media, insurance professionals are sharing images of their Easter decorations and preparations, and of the confectionary received from employers mindful of, and grateful for, their flexibility during the pandemic.
To mark the beginning of a new year it is customary to make resolutions and it is generally around April that the first review of these declarations becomes due – rather like a school report or an employee appraisal. But I would argue that, considering we are all essentially living out a Christopher Nolan movie where time has become an inaccurate marker of progress, that we skip the critical element of this assessment and focus on what has been done well by the individuals that make up this profession.
Putting the customer first
The COVID crisis has proven an opportunity for the insurance sector to prove that, beyond being a "people industry", it is also a "people-first industry". From increased net promoter scores, to the slew of good news stories coming from the industry, to the charity initiatives to which companies are dedicating time and resources, insurance professionals are tasking themselves with proving the societal value of insurance.
The business interruption test case has been a reputational hazard point for many insurance companies but David Ross's recent revelations regarding the behind-the-scenes work done by businesses to protect customers highlights the two sides to every story. For many brokers, the test case offered an opportunity to emphasise the advisory responsibilities of their role. It is an unfortunate fact that reputations are hard-won and easily lost and the COVID pandemic has accentuated that the reputation of the insurance profession really is the concern of everybody within the sector.
Offering a holistic approach to wellbeing
In a recent interview with Insurance Business Arjan Toor, the CEO of Cigna Europe, highlighted the need for employers to consider their people as individuals with a unique range of requirements. Disconnected mental or physical wellbeing programmes are akin to putting bandages on bullet holes if they don't engage with the key pressure points facing individuals – from financial stresses, to the wellbeing of their family and friends, to their concerns for their future.
I have had the pleasure of attending several webinar events throughout Q1 2020 which have showcased the increased demand for, and uptake of, holistic solutions to protect the continued wellbeing of insurance professionals. The recent webinar addressing how insurance employers can protect their people from domestic and economic abuse springs to mind, as does the 'Claims can wait an hour' discussion on wellness during surge events such as Brexit and COVID.
Insurance businesses are taking control of these discussions and are moving them to the front of the queue – the business case for them will only become clearer as long-term talent retention and attraction metrics are evaluated.
Continued drive for professionalism
Some might take a worldwide crisis that results in nationwide lockdowns impacting the trading of businesses from every conceivable sector, as a reasonable justification for focusing on business as usual. Yet every update of your LinkedIn feed will feature people of every age range and career level celebrating the substantial achievement that is completing related certifications and diplomas.
This is in no small part thanks to the ongoing efforts of industry associations, particularly the Chartered Insurance Institute (CII), which has worked ceaselessly to ensure professionals can pursue qualifications as seamlessly and painlessly as possible. It is gratifying for each of these individuals to see this hard work pay off, and they deserve praise for continuing their professional development journeys at such a tumultuous time. Insurance by its very nature is a profession that has maintained its place in society through the professionalism of its people, and that baton is being carried on by these men and women.
Moving onwards, moving upwards
From my perspective, the insurance sector has had a successful start to 2021 and is well-placed to continue this success into the foreseeable future. Though not an industry to ever rest on its laurels, I would suggest that the oncoming bank holiday weekend is well-deserved and well-timed, and I wish you all a peaceful and safe break. Happy Easter!