Why being a continuity CEO was never an option | Insurance Business UK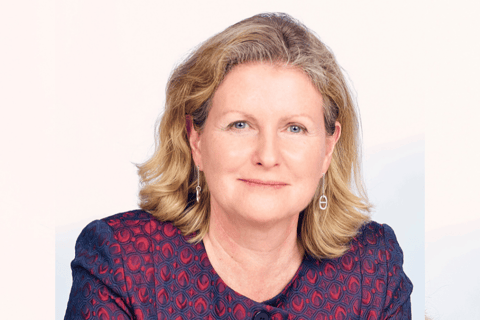 When I became CEO of the Chartered Insurance Institute, back in 2016, I took the helm of a professional body with a proud history of raising professional standards but with IT systems plus a deteriorating head office that resulted in an independent review by PWC finding the organisation "not fit for future purpose".
The PWC review identified three immediate challenges: the first was the CII's Aldermanbury heritage building, which was ageing and in need of substantial renovation; second, was the professional body's underfunded pension scheme; and third was the expensive end-of-life IT infrastructure.
It was clear that to secure the long-term future of the CII for our members, we needed to de-risk financially and become a more relevant, modern and diverse organisation.
For me, being a continuity CEO was never an option. To support our members, students and corporate customers effectively in the future, we needed to be bold and progressive, which wasn't always easy, but it was necessary.
I launched a Manifesto and committed the CII to delivering insightful leadership, an engaged membership and relevant learning by becoming a modern, relevant and diverse professional body.
To make that change in the way we deliver our services, colleagues used to delivering face-to-face events and arranging exams to be sat only in centres moved to embrace modern technology capable of allowing students to sit their exams via remote invigilation and for knowledge and skills to continue to be developed via webinars, podcasts and online learning.
We upgraded our IT system, which took longer than we planned, but this was critical to future proofing the organisation and later our ability to adapt and recover when the pandemic hit.
Alongside this operational transformation work, I also tasked my team with de-risking the CII financially.
We tackled the pension deficit by selling Aldermanbury.
Making Aldermanbury fit for purpose for the 21st century was simply too costly.
The sale enabled the CII to honour its obligation to pensioners, reduce ongoing costs and start an investment fund to provide greater financial resilience in the future.
Selling Aldermanbury was probably the most difficult decision we made as a board, and while I understand it was unpopular with some people it was the right thing to do.
While the last two years have been challenging, with revenue hit hard when people couldn't sit exams and the pandemic making it clear that the institute was still too reliant on the face-to-face delivery of exams and events, the modernisation of our IT systems pre-pandemic and de-risking the CII financially meant we were able to adapt and pivot to digital delivery throughout 2020 and 2021.
Our local institutes were also instrumental in helping us save money by drawing down on their 2020 reserves rather than use their full grant entitlements in 2021.
Our students, members and corporate customers are also to be thanked for being incredibly loyal and patient as we adapted to new systems and processes.
Everyone played a part in how we pulled together – in some very challenging circumstances – to adapt.
The CII is now fit for the future.
2022 will be an exciting transitional year for the CII. The year has started positively, with a significant recovery in exam sittings to pre-pandemic levels and we have completed the first stage of our wide-ranging member and stakeholder consultation – Shaping the future together.
The consultation will be used by the board to refresh the CII's strategy and inform the professional body's next five-year plan.
As always, there is still a lot more to do, but the foundations have been laid and I'm delighted to be handing the baton to Jonathan Clark, our interim CEO until a permanent CEO is in place. My successor will have the support of excellent colleagues and volunteers, driven to help our members and stakeholders as they work to create a more financial resilient society.