Editorial: Promoting the spirit of entrepreneurship among SMEs | Insurance Business UK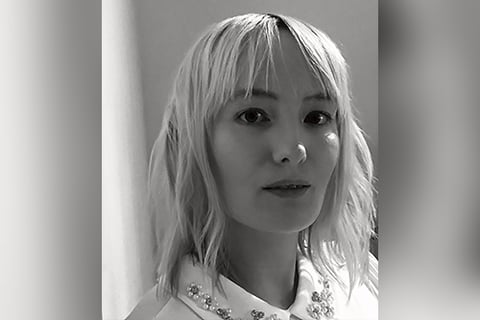 It is an encouraging thought that the few rays of light that emerged during the COVID-19 crisis continue to shine. The increased agility of workplaces, the renewed emphasis on employee wellbeing and the thousands of examples of people, businesses and communities coming together to make a difference are among the good vibrations that continue to reverberate loudest across the UK.
Against the backdrop of an economic, social and political environment sorely undersupplied with good news stories, the news that more entrepreneurs than ever were striking out to start business ventures during COVID was also decidedly positive. Several news outlets dubbed the latter half of the pandemic period "the age of the entrepreneur" with the Global Entrepreneurship Monitor revealing that as of February this year nearly 13% of UK adults are running fledgling businesses - the highest percentage since the late 1990s.
The flourishing of small and micro businesses is great news for the UK economy – bringing variety, greater job opportunities and innovation – and it needs to be protected at all costs.
In recent months, the financial burden facing individuals, families and businesses has become increasingly punitive amid spiking fuel prices, soaring inflation and ongoing supply chain concerns. But while the toll of this financial upheaval is pressing on organisations of every size, SMEs and micro-businesses are being disproportionally impacted.
Read more: Over half of SMEs borrow to pay for insurance
Recent research from the premium finance provider Premium Credit revealed that over half (59%) of small- and medium-sized enterprises in the UK are having to borrow to pay for their insurance policies. On average, these businesses are borrowing £1,105 - with 41% of SMEs using credit cards to fund coverage, 34% turning to premium finance and/or insurer-provided finance, 22% taking out personal or business loans and 10% seeking assistance from friends and family.
Small businesses are the backbone of any robust economy and any strong business community but without the right backing from their insurance partners, SMEs face an uncertain future. The critical role that brokers play in identifying the pain points facing their clients and helping to craft the right solutions to mitigate these cannot be overstated. It is brokers operating on the front lines of the insurance proposition and, as a result, it is brokers who see first-hand not just what support is needed but how this should be delivered for maximum effect.
Read more: Which insurance channel do SMEs prefer the most?
The call to arms to protect SMEs in order to defend their crucial place in maintaining economic homeostasis is organic to brokers given the natural alignment between broking businesses and SMEs. It takes the same energy, ethos and understanding of the broader PESTLE factors governing the business ecosystem to start your own business as it does to build a successful insurance business. The spirit of entrepreneurship runs deep in both, which is what makes brokers natural allies of SMEs.
Across the industry, there is substantial evidence of the great work carried out by insurance brokers across the SME space and countless examples of where brokers have gone above and beyond to serve their clients. This work is sometimes aided by the efforts of brokers' insurer partners, and sometimes it seems somewhat hampered by them – but is always appreciated.
Of course, more can always be done. In a recent interview, NFU Mutual's ESG strategy lead Jo Lumani emphasised the value of examining the best practices of your market peers to find new opportunities to refine your ESG proposition. "This is not a competition," she said. "We've all got a role to play."
Jo is absolutely correct and her advice extends beyond the ESG arena. To look after SMEs, brokers need to be unafraid to examine the work of their industry peers and identify opportunities to provide services that they may not have previously considered. For cash-strapped businesses struggling to keep their heads above water, any support around recruitment, cybersecurity concerns or managing insurance spend could be a game-changer.
And on the subject of being unafraid, brokers should embrace the power of their own proposition and not hesitate to put pressure on their insurer partners to ensure the right support services are provided. Right now there stands a great opportunity for brokers to fully enmesh themselves in the very fabric of their SME clients – and leverage the natural bonds between brokers and SMEs to entwine their futures together with the ambition of achieving mutual success.