Editorial: Sir David Amess and the mission-critical status of debate within insurance | Insurance Business UK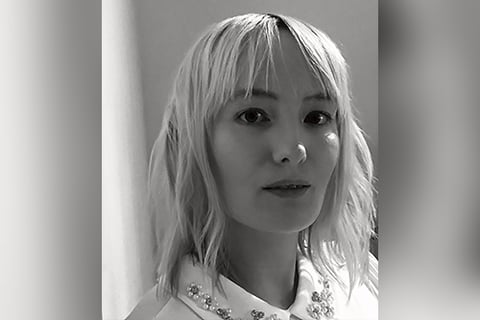 Last week's news of the killing of Sir David Amess struck a body blow to the very heart of our democracy, and the aftershocks of this are continuing to reverberate across the UK and the world. Tributes to the MP – to his dedication to his family, his work and his faith, as well as his steadfast example of what it means to be a good constituency MP and to serve your community – are still being shared, and each lends itself to a clearer picture of the man himself.
These days, with so much political grandstanding, it's a breath of fresh air to be reminded that there are still politicians working in the best interests of their localities and their constituents. And is no surprise that across the insurance profession, these accolades have been shared readily. After all, Sir Amess worked as a junior insurance underwriter in the very early days of his career and served as chair on the board of the Industry and Parliament Trust to promote engagement between government and local business.
But the link goes deeper than that. Insurance professionals, for instance, know better than most the importance of being out in their locales, building relationships through face to face interactions as Sir Amess was so passionate about. And the qualities that are emphasised in the tributes to the MP will be familiar to anyone who has worked with somebody who managed to make a marked difference to their career or even just their day.
Remembering Sir Amess, his local parish priest reflected that he "really took to heart people's concerns and worked for everybody in his community. He was very concerned about his colleagues. If he heard one was sick, he would come and visit them. He was always looking out for people." Well, if you have ever worked for somebody like that, you will feel as I do the full weight of this barbaric act that robs us, as a UK community of so much, and a family of so much more.
In recent months, the insurance profession has seen the passing away of several respected industry veterans and there is a commonality to the traits that set them apart – integrity, dedication and kindness. In an online post, Marsh's own Jason Groves shared that "Sir David Amess was one of the most dedicated and nicest MPs I've ever known." 'Niceness' and 'kindness' are words that have become so incredibly diluted in their meaning that when you see them expressed in their true context, it prompts a re-evaluation of what they really mean.
Take the word 'kind', for instance, in the aftermath of the tragic death of Caroline Flack last year, the media helped propel the #bekind campaign. The very same media that is all too often responsible for leading individualised witch hunts against those deemed to fall short of its exacting and often hypocritical standards. Be kind, certainly, but do not lose sight of what it actually means to be kind – to have patience, to have empathy and - maybe most importantly – to have the ability to recognise those qualities in other human beings.
Sir Amess was a passionate advocate for a variety of causes – some you may agree with, others you may not - but such is the beauty of true democracy, you might not agree with every decision made but you also don't have to. You just need to be willing to listen, to learn and to fight your corner without making the fight personal. We live in a world that seems to be dividing itself along finer and finer division lines and it is all the weaker for doing so – the ability to debate objectively is mission-critical to the health of our society and the loss of somebody able to do so fairly and kindly is a real blow.
We need every example we can get of people who can work in collaboration, who can debate big ideas and advocate for meaningful change. The insurance industry is coming up against so many big-ticket concerns and they all seem to be reaching their summit at the same time – between cyber risk, pandemic risk, climate change concerns and hard market conditions, we need these examples of people able to look at the bigger picture. And we need to set these examples.
We're lucky to have people who have shown us how to balance professionalism and kindness; people like Sir Amess, like Paul Kempton and like Sandy Dunn. These are the kinds of individuals who have set the best example of all – that when all is said and done the best legacy you can leave is that of being a nice person, a good person and a truly kind person.