Editorial: What insurance brokers can teach the wider population | Insurance Business UK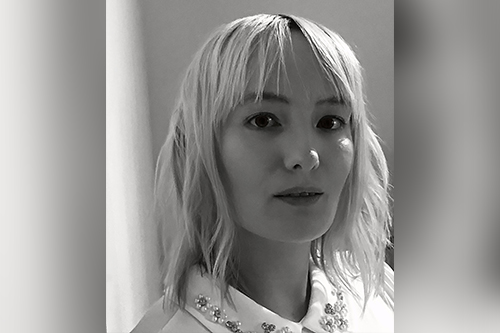 "Success is not final, failure is not fatal: it is the courage to continue that counts." There is some debate as to who first verbalised this worthy advice but it is most commonly attributed to Winston Churchill, a man acquainted with both failure and success. It is counsel that feels particularly appropriate this week, as the sting of Euro 2020 has not yet wholly faded.
Success and failure are two opposing concepts that, between them, have generated more TedTalks, more self-help books and more theses than any other subjects - with the notable exceptions only of love, death and taxes. Of course, some would argue that these are not opposing concepts at all but rather precursors of the other – as pride comes before a fall, and falling down comes before getting up again.
But whatever the rights or wrongs of that argument, as with all things in life, it is usually not the truth that matters so much as the reality with which you are faced. You have to start from where you are and the reality that is that, whether or not failure is a necessary prerequisite to success, it is all too often a fact of life.
Read next: Steve White reveals how BIBA's 2021 Manifesto reflects the times we're living in
Few professions are more naturally resilient to brushing off both the pressures of failure and the allures of success than insurance. The insurance marketplace is competitive and undulating, and to thrive in such an atmosphere requires a level head and the ability to constantly evaluate the longer-term implications of your actions. In my experience, insurance professionals, particularly brokers, tend to have a better than average ability to navigate external landscapes, a skill that has come into its own over the last 16 months or so.
This is epitomised in the trading reports published by insurance businesses, of which we are likely to see many in the coming weeks as H1 2021 results are revealed. When strong progress is reported, rather just than revelling in this, spokespeople speak with pride of their results, their team and their operations but swiftly move on to thoughts of the future, of "capitalising on momentum" and "strengthing our capital position". Likewise, when the results are less than stellar, beyond simply stating reasons for this, firms detail their plans for the future, and why they are optimistic.
It is little wonder that Rudyard Kipling's poem 'If', with its advice on what it means to "meet with Triumph and Disaster and treat those two impostors just the same", has repeatedly been voted the UK's favourite poem. It's a message that people need to hear and one they need to hear repeatedly. And who better to hear that message from than those professionals living it out in their daily working lives?
Insurance brokers have a great deal to offer their clients by way of advice and support, and it is hardly uncommon to hear brokers discuss the close partnerships and friendships they have formed with their clients. During a recent chat, a broker described his relationship with his clients as being akin to becoming their life coach, a comment that is likely to ring true for a lot of broking professionals.
Added to the traditional offering of insurance advice, brokers should be looking out for opportunities to lend their unique viewpoint on dealing with uncertainty to their clients. It might come as a surprise just how relevant this will be for those who are faced with the prospect of a rapidly changing social and economic environment. Now more than ever, people are seeking out the kind of guidance that reveals the disconnect between price and value better than any webinar or on-site information possibly could – and the future belongs to those who can offer that.