Steve White reveals how BIBA's 2021 Manifesto reflects the times we're living in | Insurance Business UK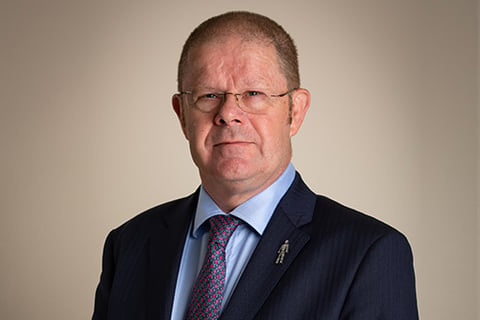 The spruced-up lion decorating its front cover is not the only transformation that the British Insurance Brokers' Association (BIBA)'s 2021 Manifesto has seen. The release the document, entitled 'Resilience', reflects the tumultuous environment of the insurance market, and BIBA's effort to reflect a rapidly changing landscape.
Read more: BIBA Manifesto 2021 revealed – helping with resilience
Discussing 'Resilience' and its role as a roadmap for brokers throughout the UK, BIBA's chief executive Steve White (pictured) noted many of the areas the manifesto addresses came to light during its virtual tour of the regions. The reason for this tour is threefold, he said; firstly, it emphasises that BIBA is not a London-centric business but instead serves the national broking sector. Secondly, it gives BIBA a chance to let brokers know how the association is working to assist them. Finally, but most importantly, the tour is an opportunity for open and honest discussion on the topics that are the most pressing for brokers, and resilience quickly emerged as a central theme.
"What resilience means to me personally is strength, flexibility and being resolute," he said. "We chose resilience as our key theme as it reflects what insurance brokers are and also what they help their customers to be through their expertise and advice. We've got resilience to COVID-19 with insurance brokers providing resilience with suitable insurance options, improving insurance to enable firms' resilience to cyberattacks and delivering operational resilience.
"We have to be resilient right now, the theme reflects the times that we're in. Insurance by its very nature builds resilience into a customer's business or household, by the financial resilience it affords and BIBA, by way of its activities, is helping members be resilient through these really unprecedented times."
White has seen first-hand how brokers have reacted to the COVID crisis. Many brokers are playing an active role in their local business community through their provision of local services, through their advice and expertise, and through the choice that they offer customers.
Going forward, the manifesto has identified the most significant challenges facing brokers and the lobbying work that BIBA will be doing throughout the year on behalf of its members. A core area of consideration remains the role that BIBA's signposting agreements play within the broking sector, White said, and he can see that this is becoming increasingly significant as a way to evolve consumer resilience.
"We've set out a number of the key areas impacting brokers and these include the range of COVID-related issues, the potential changes to IPT and the hard market. There are also a number of motor insurance-related concerns, and the matter of the increasing regulatory cost burden and, from a business perspective, you also have planning for a return to more traditional office working. So, these are some of the main areas on brokers' agendas."
Read more: BIBA reveals line-up for 2021 conference
Looking to the future and a post-COVID world, White noted that insurance remains very much a people business and that he, like so many others, is looking forward to getting back to face-to-face contact. Tools such as Teams and Zoom will still be used, as they've proven their value, but they have not been able to fully replicate a physical meeting, and it will be great to be able to meet members at regional events and future BIBA conferences once more.
"Also," he said, "I've got an Arsenal season ticket which is currently gathering dust, so going back into a football stadium is something I'm looking forward to."
Touching on the industry reaction to the 2021 Manifesto, White said the team at BIBA have been delighted with the positive response it has received from both members and the Press. There was record attendance at the launch webinar and a lot of positive engagement as members were given the opportunity to ask questions about what it will mean for them.
"It's a document we're really proud of. We're going to be proud to be put it in front of politicians and decision-makers and say 'this is what really matters to our members'," he said. "And having launched it, we recognise that the hard work really starts now."