From the world at war to the coronavirus pandemic: The role insurance plays | Insurance Business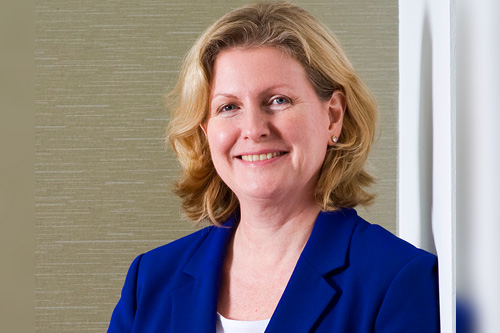 This year marked 75 years since VE day, and the UK, as well as all of Europe, commemorated the sacrifices of our heroes during the war. Everything stopped with the commencement of war, and the insurance profession, like every other, had to find ways to adapt in order to remain sustainable and relevant.
In July 1939, the Chartered Insurance Institute (CII) held its annual conference in the Guildhall. One of the speeches at the banquet was given by Sir Stanley Aubrey, an underwriter at Lloyd's, who toasted His Majesty's Ministers and quoted King George VI, saying: "Without freedom there can be no enduring peace, and without peace there can be no enduring freedom." Less than two months later, Britain was at war with Germany. Men aged 18-41 years who were not in 'reserved occupations' were called up to serve in the Armed Forces. This meant that at least half of male insurance workers were to join the Armed Services and around a third of women in insurance would leave to join the war effort. Being an insurance professional was a well-respected occupation and those called from the profession to the service were likely to become commissioned officers. Underwriters would typically achieve swift promotion to positions of command in their chosen service.
But, while priorities were shifting at that time, insurance remained a vital service, perhaps more so. Accidents began to increase with workplaces being short-staffed and employees being unfamiliar with their role. This led to a sharp growth in employers' liability claims. Motor accident claims and losses for burglaries also increased when reduced lighting became necessary in blackout conditions. To fill in the gap which then remained, various insurance posts were filled by women and older men who were ineligible to serve. However, the replacement workers were untrained, leading to a number of errors and omissions when policies were placed incorrectly.
Qualifications and training became very important for the profession as it innovated to find ways to continue functioning despite the dramatic events taking place around the world. The CII suspended individual memberships for those called to active service as a way to take this added pressure off members, but when France fell, a number of insurance men were captured and taken to prisoner of war camps. The Geneva Convention dictated that no commissioned officer could be put to work in the camps, so the men found themselves with such a significant amount of time on their hands that they decided could be put to better use progressing their careers back home. The men wrote to the CII asking for help to continue their studies via correspondence courses. The CII worked with the assistance of the British Red Cross and money was raised for books to be sent to the British prisoners. On three occasions, CII examinations were conducted within the prison camps. This is an example of how innovation and a willingness to adapt can enable the profession to continue to serve the public through even the most difficult of times.
The circumstances we find ourselves in today, in 2020, are quite different from the world at war. While we are locked in our homes, and barred from our regular daily lives, we remember that we are not against each other, but rather, we are all in this together. This has been proven to us of late through the efforts of Captain Tom Moore, who committed so much effort to providing much needed funding for the NHS, but whose actions represented more than just that; he showed us how that spirit of innovation during trying times is always worth the efforts. His Knighthood in May is evidence that society sees that, and honours it, too. That optimistic view should encourage the insurance profession to not only continue with its hard and valuable work, but also to plan for the future. As those insurance persons who used their time in wartime prison camps to build on their expertise for when peacetime came again, this too shall pass, and by the example set, we must be ready for what comes next.