Hold the press! The insurance industry has something to say… | Insurance Business UK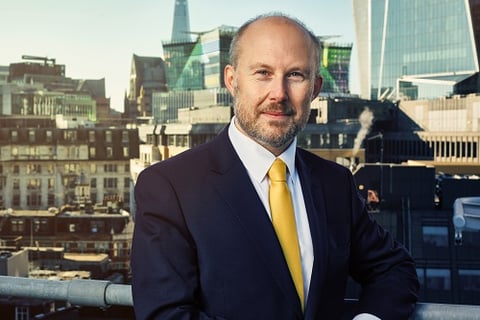 Some might say that insurance is not the most scintillating of subjects to grab the national headlines; in fact, Jon Snow (not the Game of Thrones hero) once told me he had never had an insurance story on Channel 4 news! Others say that all the media are interested in is bad news as these stories are more compelling and that insurance is part of financial services, so we must be as bad as the banks, right?! But is this really true?
Well, BIBA held its latest Journalist and Media Awards recently and this demonstrated that we have a good story to tell and I have to say there was no shortage of fascinating, first class submissions on a wide variety of topics including Brexit (inevitably), self-storage, claims, insurance small print, Facebook, diversity and inclusion and technology.
But actually, when there is a major incident, insurance is one of the key areas in ensuring people can get their lives back together again and business can continue trading. BIBA is often a first port of call for the media seeking to know what is/isn't covered and what people should do next after something has happened.
The press in general has always played a valuable role in holding people, businesses and politicians to account, which can result in some challenging questions. But the pressure they give can be a catalyst for positive change, such as the progress we are seeing with dual pricing. So, at BIBA we don't shy away from the media - we embrace it. What better opportunity for a trade association to inform and educate a large number of people and businesses about insurance and explain the benefits of using a BIBA insurance broker for the choice, advice, help and expertise they can give.
Because we are open and approachable with the press we are pleased to be sought out by a vast array of media from Woman's Hour to Watchdog. We aim to help wherever we can. When the call comes late one evening asking us to get on the Manchester train for the BBC Breakfast red sofa interview first thing in the morning, it's a case of having to drop everything and head for Euston station while the BIBA comms team furiously research subjects ranging from badgers to bangers; volcanic ash to terrorism; pet bereavement counselling cover to missed legs of a flight and everything in between.
With the move towards more commoditisation and homogenisation of insurance, we want to make sure that those outside our sector know that risks that don't 'fit in the box' can be helped too - so we take every opportunity to emphasise the importance of the role of brokers. They give advice on suitable products for all types of risks, and, thanks to many press mentions of our Find Insurance service, many more people find their way to them.
It's possible to highlight a broad spectrum of topics with the media too. We've been able to weave in member manifesto points during a late-night interview on Newsnight.
I've some sympathy with Rory Stewart's recent challenges with TV seating. I too have found myself balancing on a stool (getting leg cramps) while talking to genuinely constructive journalists like Steph McGovern on BBC Breakfast about the proven safety benefits of telematics, concerns over IPT levels and the importance of business interruption insurance (where else does that ever get discussed in the media).
With so many articles putting the industry down its good when we can turn a story into a positive. On the One Show we were able to demonstrate that brokers' quotes were more competitive than those on comparison sites and on Radio 4's Moneybox we got Paul Lewis to speak positively about brokers placing risks and helping with claims.
Although our chairman goes white at the thought of us appearing on shows with foreboding titles like Rip-off Britain or Watchdog, during a feature on the former with Angela Ripon about getting cover for older travelers, she was so impressed that she used our Find-Insurance service herself!
Despite the pressures of front-line media work leading to a few too many hairs being lost from my once glorious mullet, working with the press can also be great fun. Discussing whether fluffy dice are a notifiable modification on the Jeremy Vine Show, sharing the green room with June Whitfield, discussing the Silverstone track with F1 driver Mark Webber or even doing some impromptu behind the scenes lobbying of Ed Miliband were just some of the added benefits.
So, embrace the press I say! We have so many good news stories to tell. Please submit your case studies and your new innovations and we will do our best to promote the benefits of our fabulous insurance broking sector and the importance of suitable cover.