Importance of meeting unmet insurance needs | Insurance Business UK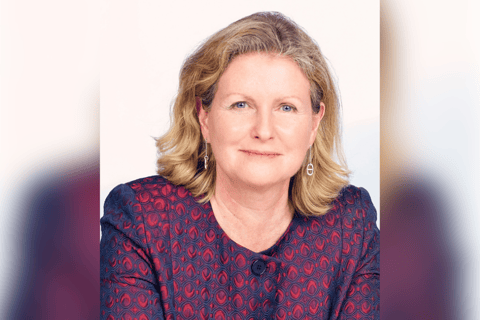 COVID-19 has impacted the public's perception of the profession's products and services.
The latest Chartered Insurance Institute survey of 1,000 consumers of home, motor and travel insurance showed a clear split in opinion between what consumers who have been heavily affected by coronavirus are looking for from an insurance company and the policies they purchase and those who have not been financially hard hit by the pandemic.
Those identified by the poll as most negatively affected financially by coronavirus now tend to value clarity around claims processes and being able to choose suppliers during a claim ahead of being rewarded with cheaper premiums for their loyalty.
In contrast, consumers polled between September and December 2020 who had not suffered a significant financial impact due to coronavirus still believe renewal premiums and rewards for loyalty are the biggest areas of improvement for insurers.
If we are to increase trust in our united profession, I believe it is vital the insurance profession examines whether all customer needs are being fully met by the products and services currently offered.
As a society, we are simply not mitigating against risks that we know are going to materialise, that are increasing in line with long-term trends and that we could be planning for more effectively.
These risks include pandemics, cyberattacks, intangible assets, climate change, robotics, longevity and the gig economy.
I believe it is vital we look at ways to adapt, evolve and innovate our products and services if we are to maintain consumer confidence in the insurance profession's ability to act as a safety net capable of catching us if we fall.
That is why the Chartered Insurance Institute (CII) has created a President's Forum which will explore new and emerging risks and discuss the changing insurance needs of consumers and businesses.
As well as products and services, we will specifically look at the current skillset of the insurance sector and consider what needs to be done to enable and encourage the profession to meet the challenges of evolving risks and changing client needs.
The forum, which will be chaired by current president of the CII and CEO of Aon UK Julie Page, aims to produce guidance and identify action the profession can take to ensure our products and services are accessible, modern and relevant to everyone.
To ensure we spot every crack in the armoury offered by insurance, members of the forum will engage with the thousands of individuals who are part of our CII Local Institute network and insurance societies about what more they think the profession could do to help their customers manage and mitigate the myriad of risks that are present in our society.
I recognise identifying what we can do better as a profession is no easy task because as COVID-19 has shown risks are now more connected, more complex and less tangible than at any time in modern history, but the ramifications of failing to do this are frightening.
If the match between risks and mitigation is not right, this could lead to institutional failure, unsustainable government debt, loss of confidence in society or sectors and professions, company failures, and, for individuals, less freedom or, ultimately, destitution.
If we don't explore what we, as a profession, could do to respond to emerging risks and unmet needs, as well as take action on accessibility, then we risk being seen as something that should be consigned to history rather than the forward thinking, relevant and inclusive sector we strive to be.
Let us unite to identify the insurance gaps that exist between those who would benefit from risk mitigation and those who buy it, spot the opportunities to improve what we offer, ensure the relevance of our profession and build trust in it by meeting unmet needs.
I look forward to engaging with you on the work of the President's Forum in the months and years ahead.