Is there ever a right time to sell your insurance business? | Insurance Business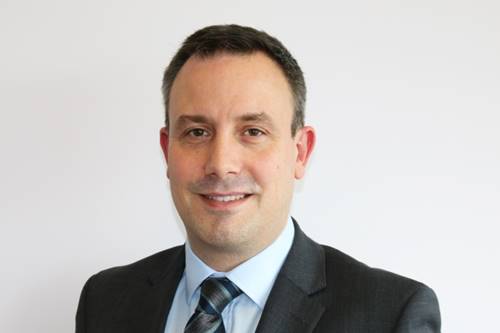 It's easy to lose the human element within the world of mergers and acquisitions. Many of our competitors are hard line consolidators buying with nosebleed-inducing multiples. These multiples are so high, in fact, that by definition the consolidator is forced to make a drastic impact on the business they are acquiring in order to leverage enough revenue to support the deal.
As a business owner, especially an SME, that notion can be terrifying. I understand this on a personal level because I have lived and breathed this whole process as a broker myself. For you, each number isn't just a number – it means something tangible, emotional and personal. Your GWP includes that astounding success your top salesperson landed last month. Your costs include your infamous staff Christmas party. Your profits drive the bonuses you're able to reward your employees with at the end of the financial year. It's all inextricably linked to your people.
Your figures are of course crucial to ensuring that your business thrives. I'm not here to lecture you on multiples, but what I would say is that it's impossible to reduce your business into something that can be broken down into neat parts, without losing a piece of the magic that makes it unique.
With the process of selling your business being such an emotional experience, the question of timing only seems to add to the complexity of the issue. However, there are a few driving factors that can push you towards the pursuit of the right bidder. I've outlined below the ones that influenced my journey the most.
Price and the need to exit the business
While your business probably feels like your whole life right now, chances are that you have made it your number one priority for a long time not only to build a successful business, but in order to fulfil a particular dream. This will be completely personal to you but could be a secure future for your family; the chance to travel the world; or a retirement plan. Whatever the reason, there will come a time when the price you are offered for your business matches up to the dream you have lived for so many years.
Protecting your legacy
As the owner of a small business, your team often feel more like family members than colleagues. Your brokerage could also quite literally have a family history that stretches back for decades. It's natural to want to protect your people and your brand for years to come, so the time to sell may be heavily influenced by finding the right bidder who understands the nuances of your business and will look after it just as you would yourself.
The opportunity to grow on a bigger stage
If your business goals are ambitious, it may be that you require funding in order to be able to achieve them. Selling your business can therefore be an attractive option to enable you to use the capital gained to make further investments of your own, and continue to grow.
It's also wise to remember that you only know what you know. Choosing the right partner with expertise that stretches beyond your capabilities will allow you and your people to grow together, so the benefits stretch beyond financial gains to something even more substantial and meaningful.
So, how do you do it?
Making the decision to sell is complicated to say the least. Whatever your reasons, any deal you make must be based on understanding, trust and a shared culture. Without those elements, it simply won't work.
One of your key strengths as an independent broker is to negotiate a good deal. You're already prepared for that. What I would say is that you need to prepare yourself for the emotional aspect and the fear of the unknown. It's not a land grab or just about money; it's how you maintain a sustainable business by selling to a buyer you really trust.
Ultimately, no-one ever really knows it's the right time to sell until they've done it. All you can do is line yourself up for the best chance of success, and take a leap of faith. But before you do, make sure you trust that feeling in your gut.