MGAA chair on what your New Year's resolution should be | Insurance Business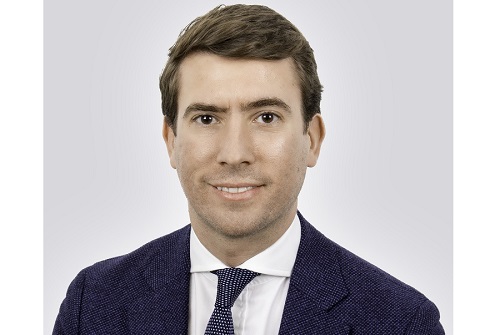 When it comes to setting New Year resolutions, the list of options can be endless and could mean giving up something you enjoy or that is supposedly bad for you. So, I would like to suggest a resolution that will add to your professional knowledge and enrich your business life.
Whatever industry you're in, I believe there are a few good reasons why you should take the time out to attend your trade body's conference.
The term 'industry veteran' gets overused nowadays. It's like sports or entertainment commentators using the word 'legend' for people that are famous but haven't necessarily achieved a lot.
However, the MGAA this summer was able to attract two genuine insurance industry veterans - some might argue they are legends too - to be keynote speakers at the annual conference. I and several hundred other representatives from MGAs, capacity partners and service suppliers had the pleasure of listening to Robert Hiscox and Grahame 'Chily' Chilton. They gave the audience valuable insight into not only the MGA sector, but also into their experiences of building hugely successful businesses - something that I imagine many of the entrepreneurs who were in the audience will aspire to achieve.
Having the likes of Robert and Chily, and in 2017 Stephen Catlin, addressing the conference provided delegates with a real opportunity to hear from leading industry figures. They were a big draw and I believe a contributory factor to the event's growing success and popularity.
But aside from the chance to hear star keynotes speak, why else should you attend your trade or professional event next year?
Number one is networking. Often the real value - that we can sometimes forget in our busy, internet-driven world - is the importance of being in a face-to-face environment with others. It's the softer, intangible value of spending time with colleagues - and competitors - from your business community. Whether it's over coffee, lunch, or wine, you might have a conversation with the perfect supplier or further cement an existing relationship. At a panel session, you may find yourself sitting next to a new customer or a business idol… and if you're not there, I guarantee your competitors will be.
Secondly, as obvious as it sounds, is to learn. A conference is a great place to learn. Every industry is changing, and it's becoming harder to keep pace with it. Insurance, and in particular the MGA sector, is no different. No matter how experienced you are, there's always something to absorb. Whether its breakout sessions, talking to exhibitors, or picking up marketing material, the educational aspect of a conference can expose you to new ways of thinking and help you to be more productive. In the MGA space, whether you work for a large company seeking innovation or a small MGA feeling isolated, without this real-life exposure to people and points of view, you can sometimes miss trends and ideas that could impact your future.
Lastly, I think you can get inspiration. Too much time behind your desk or in front of your computer can be demotivating. A conference gives you a break from the "work" of your work, but at the same time can inspire you by being around other people who are active in your industry. Getting out and about to see and hear from peers who are doing what you do, but maybe differently, can sometimes reignite your creativity and enthusiasm.
So as the year draws to a close, if you're struggling for that New Year's resolution, why not make sure you attend a conference in 2019. It can be good for you, your personal brand and ultimately your business or employer.
By Jonathan Skinner, chair of the Managing General Agent's Association's conference and sponsorship committee.