Stronger together – the benefits of a community approach to supporting MGA development | Insurance Business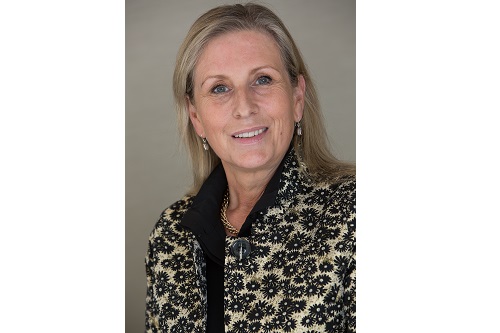 by Catherine Bell
Over the past year, we've witnessed continual growth in the MGA sector. The model is attractive to entrepreneurial underwriters and start-ups alike looking to develop a profitable insurance business. This growth in MGAs has been reflected in our membership numbers, which have increased to 263 over the past year.
MGAs represent one of the most diverse business models addressing risks across a broad range of different specialties, from very niche to the more common exposures. The people behind MGAs can be incredibly diverse too, coming from different backgrounds and with varying experiences in the insurance industry.
Alongside the growth of this diverse group of innovators and entrepreneurs there is an increased demand for practical business support. From outsourcing and regulatory compliance to legal services to technology, access to expert guidance and support is crucial in a fast-paced and ever-evolving industry. In my opinion, the best way to support MGA development and growth is through a strong and responsive community, which is what we set out to achieve at the MGAA when we launched in 2011.
To thrive in a competitive market, MGAs must not only deliver profitable business to their capacity providers but also constantly innovate and maintain the highest professional standards. The sector's supplier universe has continued to develop in response to the needs of MGAs. It can be a daunting task to identify reliable business partners who share the same innovative ideas, values and desire for success. This is where a community approach helps, creating a network of people, combining different skills and areas of expertise, willing to share their knowledge and experience. Within the MGAA for instance, it's important for us to create opportunities for our members to engage with all sorts of supplier businesses, who help to enrich the community with interesting ideas and insight. Without the Association's supplier members, we wouldn't have such a thriving community.
Our industry moves quickly; there are changes in regulation and compliance, evolving business models and mergers & acquisitions. On top of this, the political and economic landscape changes week by week, and with big issues such as the uncertainty of Brexit on the horizon, it can be difficult for a small business to stay up to date with the dynamic developments. Communities help these businesses to access a range of experts with the specialist knowledge needed to stay ahead. This is one of the reasons behind our annual plan of market briefings, Shape and Share sessions and specialist forums.
As a community, it's important that we consider how to enhance our members' access to these events, so we can facilitate the sharing of vital knowledge but also remain relevant to the needs of all members. One example of this is the MGAA's move to run its first regional "Meet the MGA market" in Bristol next February. This event responds to the needs of MGAs in the region to encourage greater engagement with the broker community to help understand the benefits of using an MGA, and providing regional brokers with the opportunity to see the diverse and interesting businesses which exist within our community.
I believe in drawing on the power of community to support MGAs. Members are the sole reason the Association exists and by establishing a true community approach I believe we are giving them the best possible environment in which to succeed.