Seeing the other side of the story in insurance | Insurance Business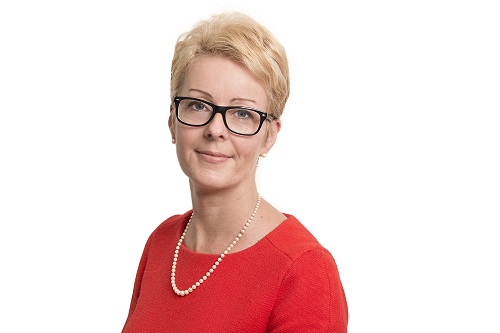 Client satisfaction is probably the most sought-after experience from both buyers and sellers – but despite everyone's best efforts is "satisfied" good enough to describe what we want our clients to feel when they do business with us? Could there be a mismatch between what we think about and measure when it comes to satisfaction and what a happy client actually feels?
Cause and effect
To illustrate the point, consider the case of someone going into a shop to buy a suit. They are promptly greeted by the sales assistant who asks what they would like. On hearing their desire to purchase a blue suit, the assistant pulls out a suit with a hefty price tag. The customer asks if that is all they have in the shop. Eventually, the customer leaves the shop having purchased a new blue suit at a price that they are comfortable with. From a satisfaction perspective they were greeted promptly, purchased a blue suit, it fitted and was at a price that they could afford.
But how did they actually feel? In all honesty, they probably left the store with a lingering feeling of having narrowly missed being exploited by the assistant who cared more about lining their own pocket than meeting the customer's demands and needs. They may not actually trust them. And therein lies the gold nugget – the 'trust' word.
Built on trust
Total trust is about being fair, reliable, competent and ethical and if we ask our most satisfied clients about this they will reinforce the fact that trust forms an integral part of why they chose to do business with us. It is not about transactional-based client satisfaction, but about building long-term trusting relationships. Despite the importance of trust, very few companies are brave enough to fully explore with their clients the emotional undercurrents that remain after the conclusion of their insurance purchase.
Creating long-term relationships isn't just about quality interactions around renewal and claims or creating opportunities to cross sell. It is also about creating a fair and ethical culture that is so palpable that your clients feel it through every interaction that they have with you. It is also about creating opportunities to have meaningful interactions where we share valuable insights. It is about staying ahead of what is happening within their sphere of reference so that we can reach out to them before they reach out to us.
Creating space
It is not always easy to clear space in the diary for this kind of activity. Finding the time to look outside your own world when everyone is very busy is often hard. Through the work on the LMG's Insight and Outlook initiative we recognised very early on the importance of making it easier for London Market practitioners to tap into this kind of information and to find a resource that would help them to stay ahead of the game.
Earlier this month we launched EventWatch, an online event monitoring and analysis service which tracks millions of internet sources in 53 different languages using natural language processing to deliver news and developments about events that have the potential to impact clients. It widens our perspective from the weather and seismic activity that often dominate our headlines to look at a range of topics including M&A, large legal cases, labour disputes and regulatory changes. If your firm is a member of LIIBA, the IUA, the LMA, or you work for the Corporation of Lloyd's you can sign-up for free via our website www.lmg.london.
In this age of hyper-information, where nothing remains a secret for very long, it is not having the information that sets people and businesses apart but what they do with it. Our role is to give market businesses the tools to deliver the customer satisfaction that ensures the London Market remains the leading insurance hub both now, and into the future.