Are you ready to live a 100-year life? | Insurance Business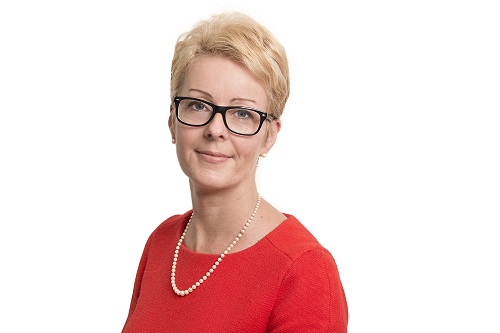 I imagine that almost all of us in the London Market expect to work into our mid-60s, retire and spend the rest of our days pursuing activities that don't involve a commute, a desk and the continued pressure to satisfy ever more demanding clients. However, the traditional three stage life; full-time education, work and retirement is about to be turned upside down according to the presentation entitled "A 100 Year Life" given by Lynda Gratton at our recent LMG event.
A 20th century success story
We are living in an era where life expectancy is rising, final-salary pensions are vanishing, and people are already living with the prospect of having to work for longer. Scientists have predicted that the life expectancy of human beings will soon exceed 90 years for the first time. Indeed, according to Human Mortality Database1, if you were born in the UK in 2007 you could live to the ripe old age of 103. And if you are lucky enough to live in Japan that rises to 107.
This incredible improvement in survival rates is one of the great success stories of the 20th century. It is particularly impressive when you consider the mortality rates prevailing at the start of the last century. A baby boy born in the UK in 1901 could, on average, expect to live to the age of 45 but, by the beginning of this century, average male life expectancy had risen to 75 years.
It does, however, have a profound effect on how we live our lives going forward and means that we will have to begin to structure our lives in completely new ways. In short, the 100-year life requires a massive agenda shift for individuals, organisations and governments.
Navigating transition
According to Gratton, each of us must start to move away from the notion of the three-stage life where we spend defined periods of time at each stage sequentially. In a life that spans over 100 years, we will transition between the three stages of our lives non-sequentially depending on our circumstances. We need to learn how to navigate these transitions as they will be so crucial to our health and wellbeing, as well as discovering how to experiment with new ways of living, working and learning.
The expectation is that many of us will return to both full and part-time education at various stages to equip ourselves for new and different careers later in life, and that sabbaticals at every stage of life will become the norm for everyone. Along with these structural changes we also need to think about how we make the most of our intangible assets such as family and friends and our health.
After all, a life spanning over 100 years will be a lonely place without a strong network of diverse friends that expose us to different perspectives and inspire us to explore different avenues.
This all sounds very exciting but as organisations how do we respond to these trends to ensure that our corporate goals are still met? How do we balance the needs of an increasingly age diverse workforce who demand flexibility and lifelong learning opportunities, as well as shifting expectations away from tangible rewards to those that are intangible such as good health, inspiring surroundings and the ability to spend more time, more often with their family and their friends.
For those who missed Lynda's inspiring speech, her book (co-authored with Andrew Scott) offers up a broad range of possible solutions in a light-hearted and entertaining way, so is definitely worth a read. The key take-away for me is that as a profession we need to start think about these issues collectively now, so that we remain relevant and ready to support our workforce as they figure out how they can make their 100 year life as happy, healthy and fulfilling as it can be.