Speed dating at the MGAA | Insurance Business UK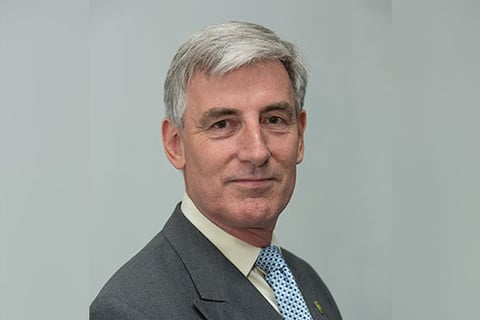 Following our hugely successful annual conference held in July, many MGAs asked us to organise an environment whereby they could meet with capacity providers to discuss capacity for 2020 and beyond.
My initial thoughts were that this was potentially a consequence of Lloyd's looking at their coverholders delegated authority and stepping back from the 'High Risk' or underperforming binding agreement authorities. Moreover, could it have been the insurance company exiting specific classes of business, thus creating issues for MGAs? But I was wrong.
It seemed that many MGAA members were looking at additional capacity purely as their own portfolios of business were increasing. This showed that the support being given by insurance brokers was itself growing, mostly from provincial insurance firms.
When looking at where this growth was coming from, it indicated to me that the performance of their initial book of business showed good margins for both the MGA and capacity provider.
This was good news for brokers as there was stability in the market. This growth was helped by good quality volume business being brought to MGAs by their supporting brokers. However, the downside was putting pressure on the MGAs' existing underwriting capabilities which were being stretched even more. After all, we are now seeing some rate increases in certain lines of business with the view this may cascade into other lines too.
This increase in business being placed with MGAs was good news to hear and showed the understanding, knowledge and professionalism of MGAs in the UK market.
However, there was also another factor which was beginning to come to the fore, simply put: new or complimentary lines of business.
While our 2019 membership survey indicated that MGA members were writing in excess of 100 different lines of business, there seemed to be a growth of MGAs expanding their portfolio of underwriting capabilities and extending their knowledge and expertise in "complimentary" areas.
The survey identified a number of different lines of business being transacted. This information reflected, to a lesser degree, the different lines of business that BIBA brokers were placing.
Working with data from BIBA, we were able to reduce the extensive lines of business into a smaller generic group. We then asked MGA members if they were writing any of the classes we identified. The answer was clearly 'yes'.
So back to the Capacity Exchange we held in September.
MGAs came to this marketplace in good numbers and as such were supported by 20 Market Practitioners. These were insurance companies, Lloyd's syndicates and Lloyd's brokers who are able to find Lloyd's capacity.
The feedback we received was very positive both from the point of view of MGAs seeking additional capacity, but also from our Market Practitioner members present. This was evident when I recently spoke to one insurance company member. They told me that the discussions they had have resulted in nearly 12 new enquiries. Several of these have already been followed up with further meetings. This did not take into account potential portfolios of profitable business which they, as a firm, are not looking to write.
Was there a downside to the capacity exchange? There was, but this seemed to be limited to the fact that I kept ringing a bell after five minutes to make everybody get up and move to the next table on the left.
So was it successful, YES. Was it informative, YES. Are MGAs embracing our conference theme: 'Survival of the fittest', again, a resounding YES.
This event and the support we received from our Market Practitioner members clearly indicated that they are here to stay.