The future for MGAs | Insurance Business UK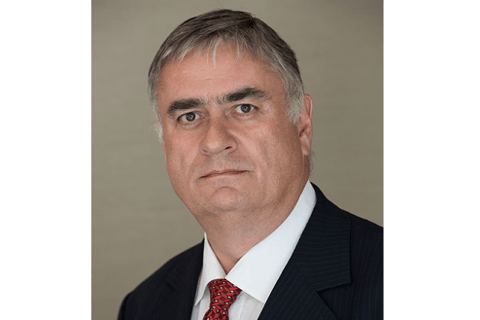 The following is the first in a monthly contribution from the Managing General Agents' Association (MGAA) to Insurance Business. This month's column is provided by the MGAA's chairman, Charles Manchester.
I have the privilege of chairing the Managing General Agents' Association (MGAA) and my opening speech at this year's conference focused on the immediate challenges facing MGAs in the UK.
I said in my speech in 2017 that we're living in interesting times and, in 2018, nothing has changed:
More regulation than ever – GDPR, the new IDD and of course the SMCR
The longest soft market ever still continues … for now or is it the new paradigm?
The uncertainty of Brexit continues
The immediacy of insurtech, whether friend or foe
The number of MGAs has continued to increase. It's the obvious structure for entrepreneurial underwriting start-ups, not requiring a rated insurer balance sheet and Solvency II compliance. Underwriting insurtech start-ups logically evolve into an MGA structure – not that all realise it! Insurer consolidation – no bad thing but not all entrepreneurial underwriters want to work for giant corporations. Many brokers and some insurers have created MGAs. There's a need to manage the obvious conflicts of interest but many of these have merit. And, of course, insurer consolidation leads to reduced staff numbers and not all of these can readily find jobs.
So, the increase has continued - but not always for the right reasons.
In 2017 I said that we were all wishing for a harder market but we need to be careful what we wish for. Hard markets can lead to blood on the carpet; People lose jobs and poorly performing MGAs lose their paper. Yes, premiums rise and profits can be made but MGAs need to be there to take advantage. Lloyd's, whose syndicates back so many MGAs, is now challenging consistently unprofitable syndicates to remediate or go into run-off. Lloyd's is also challenging all syndicates to remediate their Decile 10 – the poorest 10% of business – if the plans aren't credible, Lloyd's will insist they go into run-off. And I think they mean it. There is no doubt in my mind that this exercise will affect MGAs, particularly those that don't add value.
And MGAs need to add value. Most do. Some don't. So, I see all of this as good. It'll lead to quality MGAs thriving and delivering great products that really work for their customers and for their capacity providers.
All of this creates change, of course, and change takes effort and costs money. Most MGAs are relatively small businesses and living in this Brave New World won't come easily. That's where the MGAA comes in and we have a number of initiatives that will come to pass over the next year.
The actions taken by Lloyd's to deal with losses will have far-reaching consequences for some and may lead to a harder market for a while – after all, the company market isn't immune from these losses either. The increase in MGA numbers may reduce. But I think the current imperative for MGAs is to grow profitably – profitably for both for the insurers and for the MGA – and to provide excellent service. Our expertise, service and culture set us apart from others. Deliver these and the future's bright.